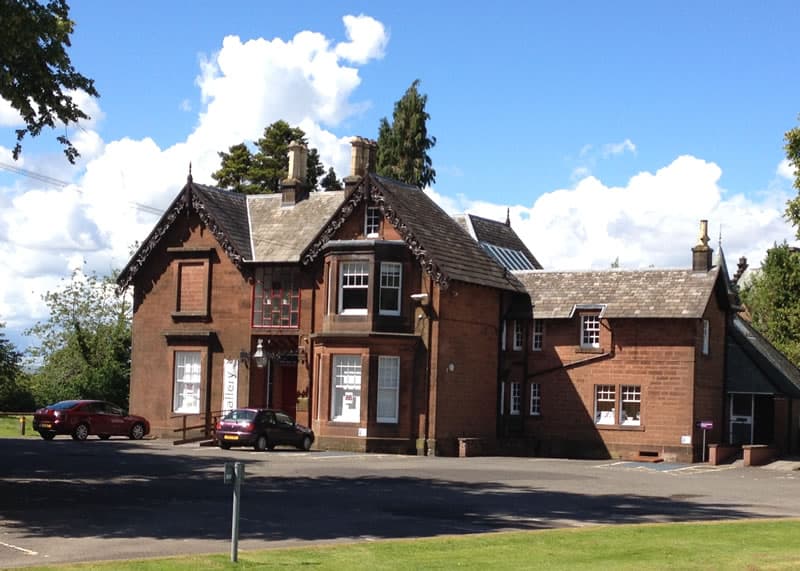 Dumfries-based artist Tom Lindsay presents a major exhibition on home ground this month at Gracefield Art Centre. Known to many from his years as an art teacher in the region, he has always created his own work and continued to develop his ideas and practice. Tom graduated from Edinburgh College of Art in 1971 and then following teacher training he and moved with his family to Dumfries and Galloway in the early 1970's and his career covered in spells at the Douglas Ewart, Maxwelltown High and Lockerbie Academy where he ran a successful department for twenty years and was an examiner with the SED.
He has exhibited his work widely over the years with group exhibitions at the Richard Demarco Gallery, the McLaurin, Ayr, the Society Scottish of Artists, Open Eye, Compass Gallery, Paisley institute, and most recently, a one-person show at the Dundas Street gallery in Edinburgh in April 2017.
Tom says;
"The Gracefield show is based on the last two years work and reflects my aim to push towards producing work which excites and satisfies me. What you see is a small part of my output, much of which is either destroyed or painted over. The paintings are about my love of paint and surface, and not illusion. I work directly from stimuli in a variety of media. Passion and frustration with long periods of reflection contribute to work that can be complex or simple but never easy: freedom is an unachievable aim, but one worth striving towards."
The exhibition also features some work by Tom's daughter, jeweller Sarah Lindsay. Now based in Harrogate, Sarah graduated from the Royal College of Art in 2002 and she has been developing her use of acrylic. Her innovative technique has allowed her to exhibit in shops and galleries throughout the UK, Europe, America and Japan, including the V&A, Tate Modern and San- Francisco MOMA. Sarah's design approach is to make simple pieces for everyday use and comfort and wear-ability are key to the design – this special selection here at Gracefield to accompany Tom's work is the first time her work has been shown locally in recent years.
Councillor Andy Ferguson, Chair of the Communities Committee commented;
"It is great to see a significant collection of Tom's work and to see the progression in his painting – this exciting new exhibition offers a chance for his past and present students to see their tutor's work and also bring the work to new audiences."
Councillor John Martin, Vice-Chair of Communities Committee added;
"Because the show is on over Spring Fling open Studios weekend, we will be welcoming lots of new visitors to all the high-quality exhibitions Dumfries has to offer, and really showcase our home-grown talent."
Gracefield is open Tuesday-Saturday 10am to 5pm, admission free and in Gallery 2 Café space you can also enjoy the exhibition by Tom's Thursday art class – a wide selection of nature, portrait and landscape images.
Over in Gallery 1, 'Pennies from Heaven' features the work of Jason Nelson, Ted Leeming and Morag Paterson and is a collaboration with Upland, showcasing the Energise environment project that has been running across the region over the last year. Upstairs in Gallery 1, is the selection of photographic work from the Gracefield collection by internationally renowned artist Andy Goldsworthy.
Gracefield is also hosting 2 artist for Spring Fling Open Studios on weekend, and the end of year show for the Dumfries and Galloway College from the 25 to 27 May – visit the new arts and museums website at www.dgculture.co.uk or check out Gracefield's Facebook and Twitter pages for lots of pictures of what's going on and what's coming up at Spring Fling.