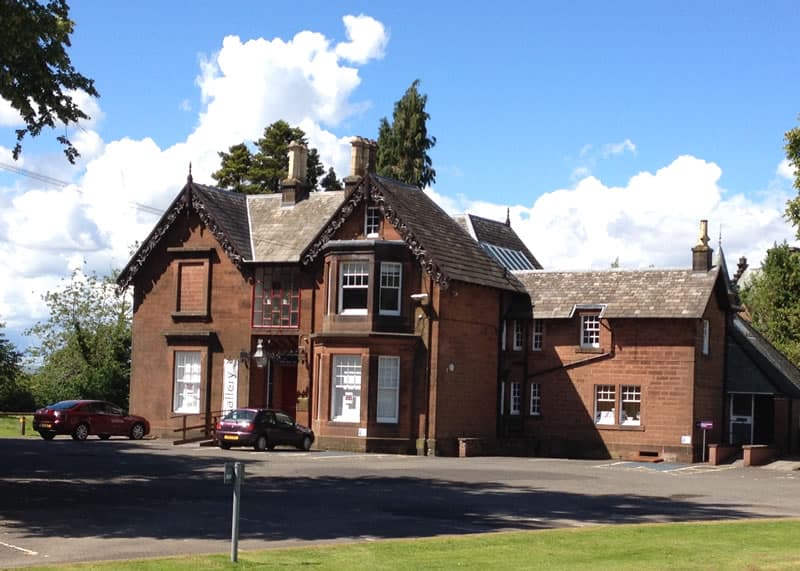 Coming up this month there's a new exhibition at Gracefield Arts Centre in Dumfries –
Expressive Editions is elected from the Gracefield Arts Centre Permanent Collection all the artworks use various techniques of printmaking; linocut, lithographs, screen-prints and etchings and show the great diversity in modern British printmaking from the 1880s to the present day.
Artists can use printmaking simply to create more than one finished image (an edition), but more often than not it's the process or technique used and the results that can be achieved that intrigues them. An edition of prints can be limited to as few or as many as the artist wishes, from 50 to 500 prints, particularly with techniques like etching or screen-printing. Other techniques, like stone lithography are much more time consuming and labour intensive and print editions are normally limited to much smaller numbers. Prints made in a printmakers' workshop or artist's studio are not to be confused with reproduction prints – made commercially using modern photographic printing methods, a reproduction press can produce thousands, even tens of thousands of prints
In this exhibition, you can see examples of just some of the printmaking techniques used by artists today, but not all the artists are specifically printmakers – many are also painters, sculptors and even musicians! They are drawn to printmaking for different reasons – it can make their art more affordable to the public as prints are usually cheaper to buy than 'one-offs' but printmaking can offer new ways to produce textures and finishes on paper which are second to none. Gracefield has over 100 original prints dating from the 1880s to the present-day by some of the leading Scottish artist like Elizabeth Blackadder, Peter Howson and Barbara Rae.
The Gracefield Kids Club get back into the swing on Saturday 11 January (10am to 12noon) this week Ella is creating a cardboard box adventure for age 5 to 12 and in Baby and Toddler Club, (10am to 11am) Sarah is doing fuzzy bear masks with the wee ones.
Call 01387 262084, or email arts@dumgal.gov.uk to book, or go online at www.dgculture.co.uk to see what's coming up – you can dip in an out of classes depending on what you fancy/have time for – there's now pressure to make great art, just have good fun!
Also on show is Dame Elisabeth Fink: Birds and Beasts (until 15 February, Gallery 2)
With a selection of stunning prints and sculpture on loan from Tate collection, there still a few weeks to catch the show. Open Tuesday-Saturday 10am to 5pm FREE.
And finally, the Craft Shop January Sale! Get yourself some bargain hand-made local craft work with some great discounts on jewellery, textiles, ceramics and more. A great opportunity to stock up on gifts for the coming year, or just a treat for you. The Craft Shop is open Tuesday to Friday 10.30am to 3.30pm, and 10am to 5pm Saturday.