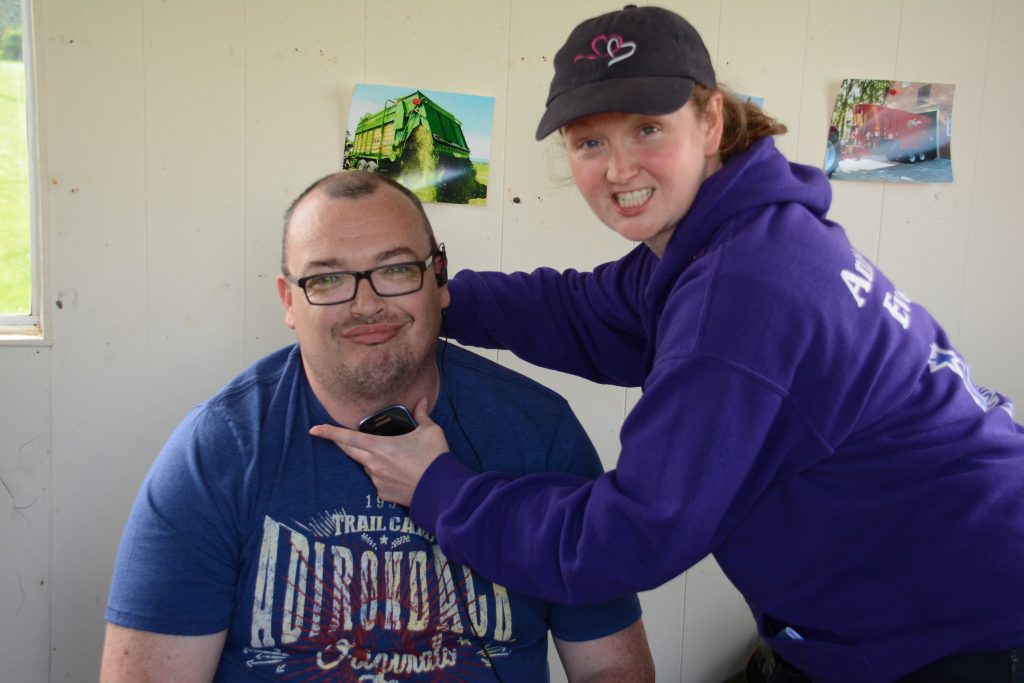 Cancer Research Relay For Life DnG 2015
Three days after this year's Relay For Life at Bladnoch Park and I am finally managing to walk up and down stairs without groans and moans, described to me by my wife as my stairs song :- ow, ow, really, ooft that hurts (just to give you an idea).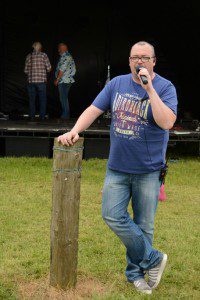 I was deeply honoured to take over the massive shoes of Mr Kenny Barr after his retirement and join the committee as Entertainment Chair, Kenny has sat for all of the Dumfries and Galloway Relay For Life events since their inception so believe me these were huge shoes to fill, hopefully I managed!! Starting at 11am Saturday 4th of July and finishing 24 hours later at 11am teams of fundraisers, volunteers, supporters and the committee took to the track in less than perfect weather. In fact the electrical storm that attacked the ground a matter of hours before Relay started almost cancelled the event but in true determined fashion Anne Barclay and her merry band of helpers pulled out all the stops and ensured it was good to go.
Now to say my style of announcing/comparing/MCing differs to that that has gone before would be a huge understatement and it took people sometime to warm to it but warm to it they did. Everyone was fair game for jibes and pokes at anything and everything and they responded in kind giving just as good as they got. My theory behind this was purely motivational and to have fun and make it fun for them and keep my energy as high as possible so they could feed from that and carry on for 24hrs. I loved it and I hope they did too. I love meeting people talking with them and having fun (mostly at their expense) with them.
I also got to organise the acts for the day to entertain everyone and we had some greats. Robert Shields from Finding Albert, local girl Caitlin McCornick, Tom Dingwall and Ray Hitchcock who literally brought the house down when the inflatable stage started collapsing due to a generator issue, The Samba Sisters, Dan Heaney, Amie Kirkpatrick, Echo Park, Zoë Bestel, Kyle Anderson and The Cochrane's. All were brilliant and I can't thank them enough. You may realise at this point this isn't really a review its a gush fest for me.
Each act sound checked in minutes thanks to the total professionalism of SW Audio and Sandy Sweetman, not only were Sandy and later on his employee Chris Gemmell great soundmen but also fantastic company on a long stint, there was a lot of laughter!!
All in all the Relayers raised a phenomenal amount of £62,129.03!! for their walking and walking and walking. They wore fancy dress, wrote poems, took part in track entertainment committee member Laura Hill's themed laps:- burst a balloon lap, link-a-lap, karaoke lap, giant Jenga lap, dance lap and many more. Credit for this amazing event goes to everyone The Committee, Volunteers, Supporters and most importantly Re-layers without them there would be no relay and without the fundraising efforts and the people that pledge their hard earned money none of this would be possible.
Each and every one of you are stars and heroes in my eyes. Thank you all for doing what you did but mostly thank you for letting me be part of it and accepting me and my slightly crazy ways.
UNITED WE ARE STRONGER THAN CANCER
To see our full DGWGO Album from the 2015 Relay for life , Dumfries and Galloway please click this link https://www.facebook.com/media/set/?set=a.904596502946478.1073742026.144988432240626&type=3
Comments
comments