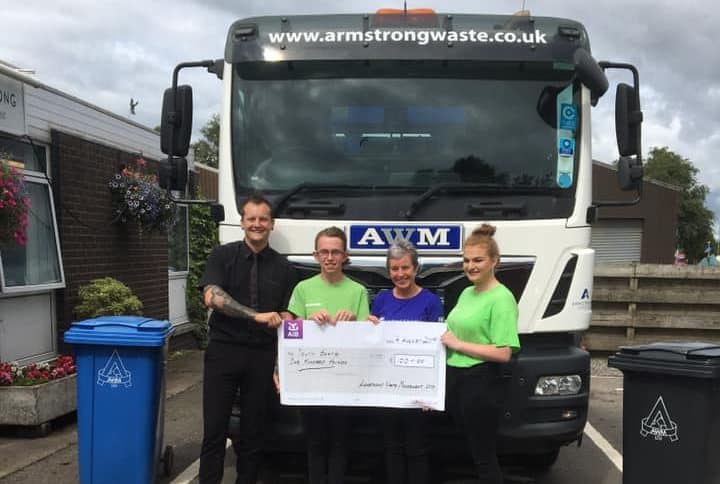 Dumfries and Galloway based family business Armstrong Waste Management Ltd have recently presented the team behind the highly succesful Youth Beatz music festival with a cheque to help support the event for the future.
The FREE music festival held at Park Farm in Dumfries over the weekend of 22 and 23 June 2019 had attendance of around 40,000 young people and their families. The extensive planning between all the partners involved brought about a safe and secure event which was clearly enjoyed by those attending.
Janet Armstrong told DGWGO News in a recent interview "I think Youth Beatz is a fantastic event for the young people of Dumfries and Galloway.  My son attended the festival over the two days in June and said it was great and he really enjoyed everything the FREE event had to offer." 

Janet continued "I also think that the inititative to encourage everyone that attended the event to take a donation for the local food bank is an excellent way to give back to the community and I was astounded to hear how much food was received.

Our cheque seems small in quantity but we feel this is a worthwhile event to give money to and we were also pleased to be their official waste and recycling contractor who provided all the wheeled bins for their waste and recycling over the full event."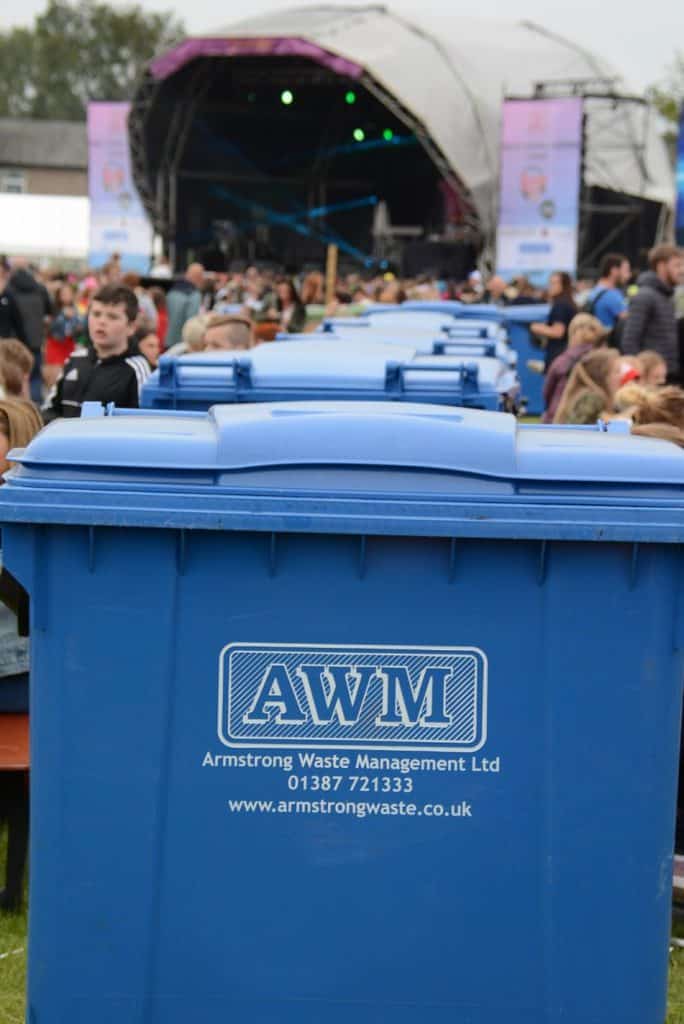 Armstrong Waste Management work closely with customers throughout South West Scotland, the central belt, and the North of England to provide integrated waste solutions tailored to suit individual needs.
From waste collection to recycling and disposal, AWM can assure customers that all waste is disposed of appropriately at their own disposal site. They also offer site clearance and on-site waste management solutions.
AWM clients range from construction, retail, domestic, industrial and commercial sectors and service the NHS, Local Authorities, SME's, Scottish Water, SPS and national chains.
The Armstrong Group are committed to Zero Waste and providing the local environment with a cleaner, greener future, supporting environmental and youth projects across the local area.
For further information click HERE 
Phone – 01387 721333
or email – info@armstrongwaste.co.uk