10 x 7KW Dual Chargepoints are to be installed at the Market Hill Car Park, Castle Douglas next month. These Chargepoints are for Public use (a tariff of 25p per KW, £1.50min charge applies).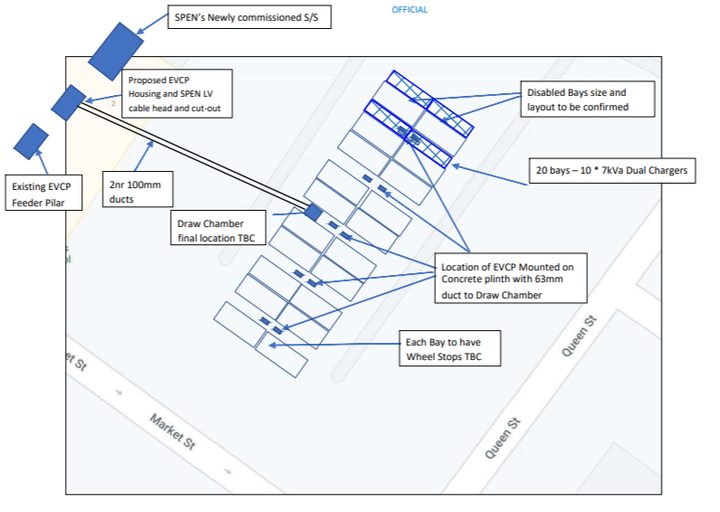 Work will commence from Monday 25th Feb and will last for up to 4 weeks.
Scottish construction company, Procast Ltd and SPEN are contracted to carry out the work on behalf of Dumfries and Galloway Council.
A Spokesperson stated "We hope any inconvenience to local residents, visitors and nearby businesses will be kept to a minimum."!