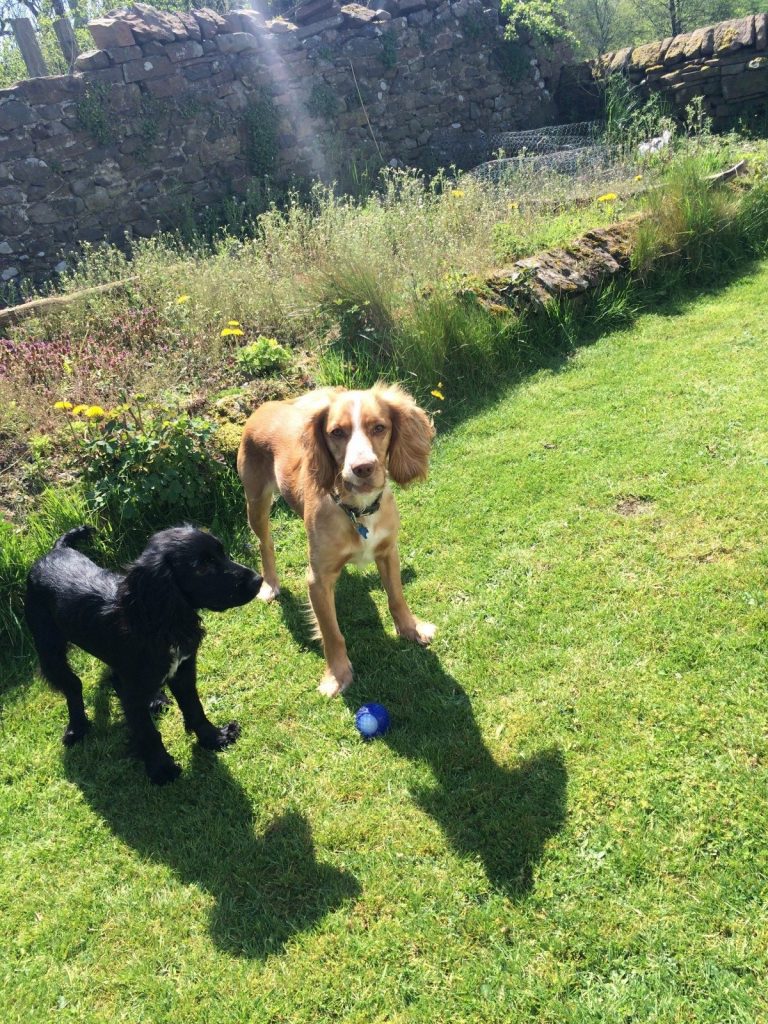 SCOTT Currie contacted DGWGO today after seeing that we had shared a police report about the tragedy of his family pet 'Pixie' their black and white cocker spaniel being killed in a hit and run at 07:10 on Wednesday morning.
Scott told DGWGO "I was driving home from work on the B7076 near to Stevens Croft Power Plant and I noticed the lorry in front slowing down, my orange roan cocker spaniel was standing at the side of the road, the lorry had to swerve across the road and that's when I saw my other cocker spaniel pixie lying on the road."
Scot continued to say "I got out the car and called on Sparki who I put in the car to keep him safe. As I turned to pixie I could see she was lifeless. No one stopped at the scene or as yet has came forward.

We believe it was a car or van that hit her due to the position on the road and the injuries she sustained. The dog was our 2 year old sons, Ewan who is absolutely devastated and is struggling to come to terms with it all."

"He keeps looking in her cage and saying "dog gone" which is very upsetting for us all. The dogs managed to get out the garden. Pixie was 2 and stayed at home with her 4 year old orange roan brother sparki myself my fiancé Sheryl Stephen and our son Ewan Currie."

"Myself and Sheryl are due to get married in the beginning of April and this has already put a damper on the celebrations."
A Police Appeal for witnesses has been launched and if anyone has any information please contact police on 101 and speak to Constable Nicola Brunton or send Scott an email HERE.
Comments
comments