Have you ever dreamt of owning your own island paradise? Would you love to wake up on your own Scottish island every morning? Do you want to get away from it all, but still be close to all amenities? Well your dream location has just come up for sale for offers over £325,000.
Leading independent property consultants Galbraith are marketing, Little Ross Island, a 29 acre(rather more at low tide, although the additional land is owned by Her Majesty the Queen!) island in the estuary to the south of Kirkcudbright in the south west of Scotland.
[vc_video link="https://vimeo.com/225436756″ src=""https://player.vimeo.com/video/225436756"" width=""640"" height=""360"" frameborder=""0""]
The sale offers a rare opportunity to purchase a unique Dumfries and Galloway property in a beautiful and scenic part of Scotland which offers an alternative lifestyle as a retreat or holiday home.  The purchasers should be in no doubt that they should be proficient seaman and will require their own boat (or helicopter) to get to and from the Island.
The island has much history having a working lighthouse tower (not included in the sale) designed and built by Alan Stevenson it was first lit on 1 January 1843.The light was hailed by William Thomson (later Lord Kelvin) as being along with Buchan Ness and the Rhinns of Islay as 'undoubtedly the three best revolving lights in the world'.
Alan Stevenson was a member of the famous Stevenson family of engineers, eldest son of Robert Stevenson, between 1843 and 1853 he built thirteen lighthouses in and around Scotland. He was Uncle to the famous author Robert Louis Stevenson famed for writing novels including Treasure Island and Kidnapped plus many more.


The Island achieved notoriety in the 1960's when one of the Lighthouse Keepers was murdered on the Island by a colleague. The perpetrator was caught and sentenced.  The Island was the focus of media attention at the time.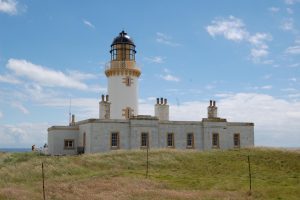 The operational Lighthouse Tower is owned and managed by the Commissioners for Northern Lighthouses. A lease, signed in 1841, permits the lighthouse to operate from the Island, essentially in perpetuity. Since automation in 1961 the lighthouse no longer requires full time staffing, and only the lighthouse and Sighting Tower are maintained by the Northern Lighthouse Board. However included in the island sale is a 6 bed house, formerly 2 lighthouse Keepers Cottages, 2 dilapidated walled gardens and associated barns and workshops. The properties are B Listed. To access the Island there is a small harbour and slipway and a jetty, both accessible at high tide.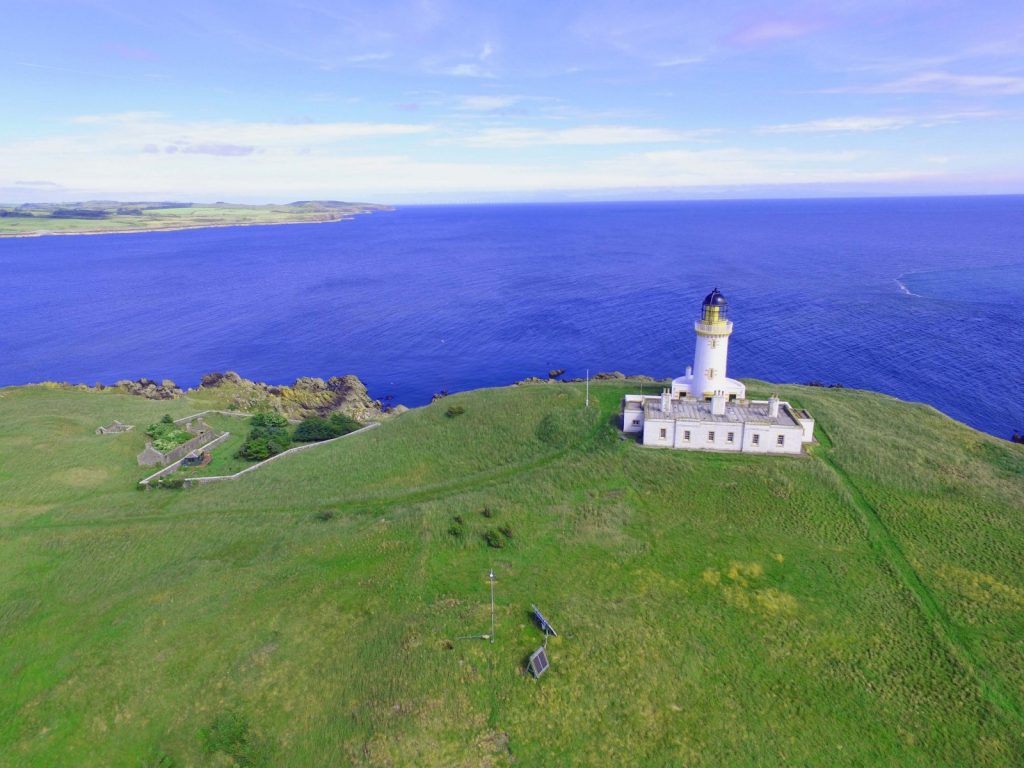 The property is entirely 'off grid' therefore requires an energy source. There is a solar panel system and a small wind turbine both which serve only the house. There is a spring fed water supply and additional grey roof water collection system for non-drinking purposes.
The property was last updated in the mid 1980's and whilst it has been occupied seasonally it now requires a thorough programme of refurbishment to both the property and its services.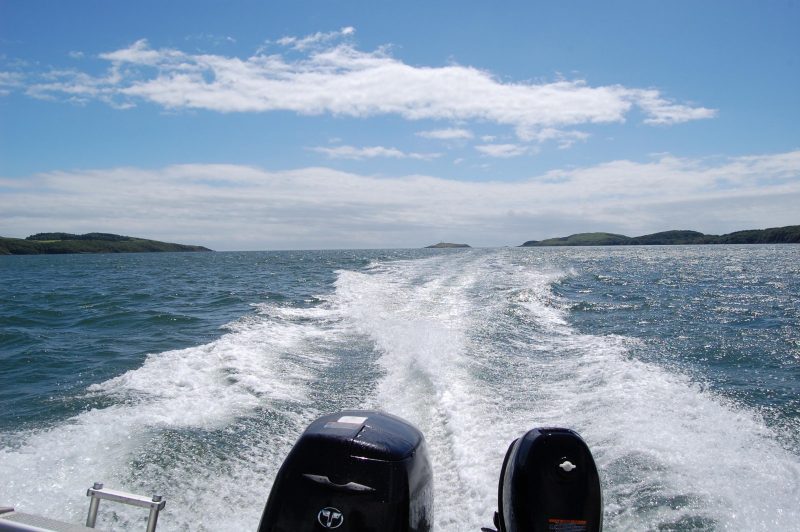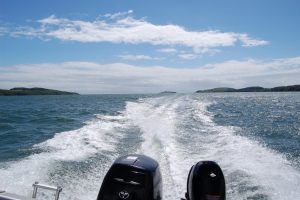 Viewings are of course very unusual in that the interested party either needs to have their own boat, or hire an appropriately qualified boatman to take them from Kirkcudbright. A helicopter may also be a solution to access.
David Corrie, Senior Associate in the firms Castle Douglas office, handling the sale told DGWGO  "The Island is very well known locally, but we expect interest from all over the UK and abroad. I understand opportunities to buy Islands are relatively rare and particularly one with a habitable house and buildings which, with the right buyer, could be turned into something truly stunning"


The Southwest of Scotland is well known for its mild climate, attractive unspoilt countryside and abundance and diversity of its recreational and sporting pursuits, such as shooting, stalking, as well as trout and salmon fishing on the region's numerous rivers and lochs. The Galloway Forest Park, well known for its beauty and tranquillity, is also recognised as Britain's first Dark Sky Park, and provides astronomers phenomenal views of the stars with a newly opened Observatory.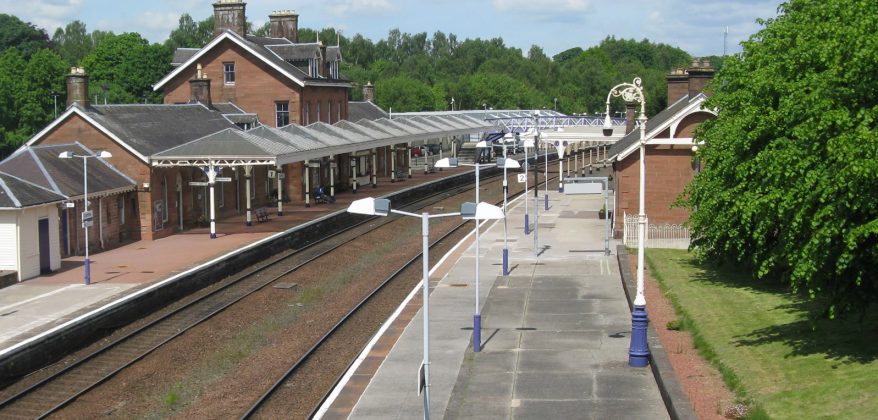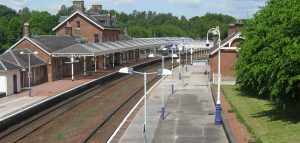 Communications to the area are very good, with a railway station in both Dumfries and Lockerbie.  The M74 motorway is about 57 miles distant allowing easy access north and south.  Regular flights to parts of the UK and Ireland as well as continental Europe depart from Prestwick Airport, which is 70 miles to the north.  Both Glasgow and Edinburgh with their international airports are around 100 miles distant.    A ferry service to Northern Ireland operates with Stenna Link from Cairnryan 53 miles to the west, close to Stranraer.
For Full Details Click HERE