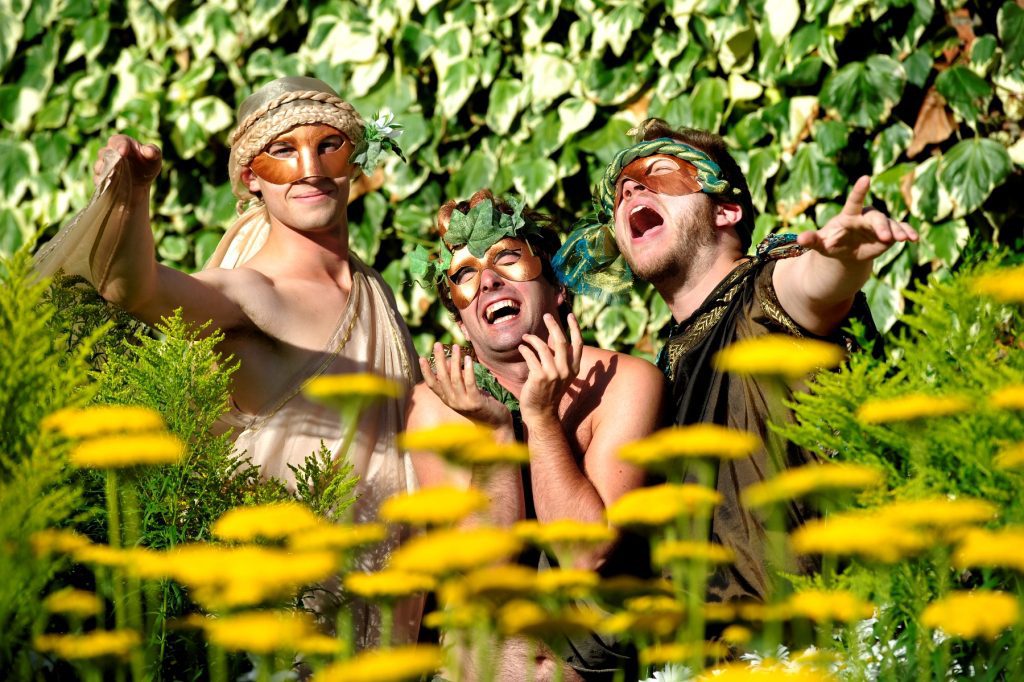 Watch the fabulous characters of Shakespeare come to life in the beautiful grounds at the National Trust for Scotland's Threave Garden and Estate on Saturday 8 August.
The Festival Players return with the Bard's wonderful comedy full of love, laughter and lyricism. A colourfully-costumed two hour show, full of engaging characters featuring songs set to original music by Johnny Coppin.
Unable to act on their feelings and forced into exile in the Forest of Arden, lovers Rosalind and Orlando become entangled in a beguiling game of love, lust and mistaken identity.
Richard Polley, Property Manager at Threave Garden and Estate said:
"See the words of William Shakespeare come to life in the spectacular surroundings of Threave Garden. As You Like It is one of the bard's best loved plays and we're looking forward to this performance by a traditional all-male cast."
The performance begins at 7.00pm. Tickets cost £12.50 for adults and £7 for children. Tickets are limited and can be booked in advance at: www.nts.org.uk or call 01556 502575.
This is an outdoor event so please wear weather appropriate clothing and footwear and bring a rug or low-backed seating.
Threave Garden is a series of spectacular gardens created over the years by students of the Trust's School of Heritage Gardening. Open all year, you can enjoy the delights of these gardens in every season – from spring flowers, through summer blooms, autumn colours and winter frosts.