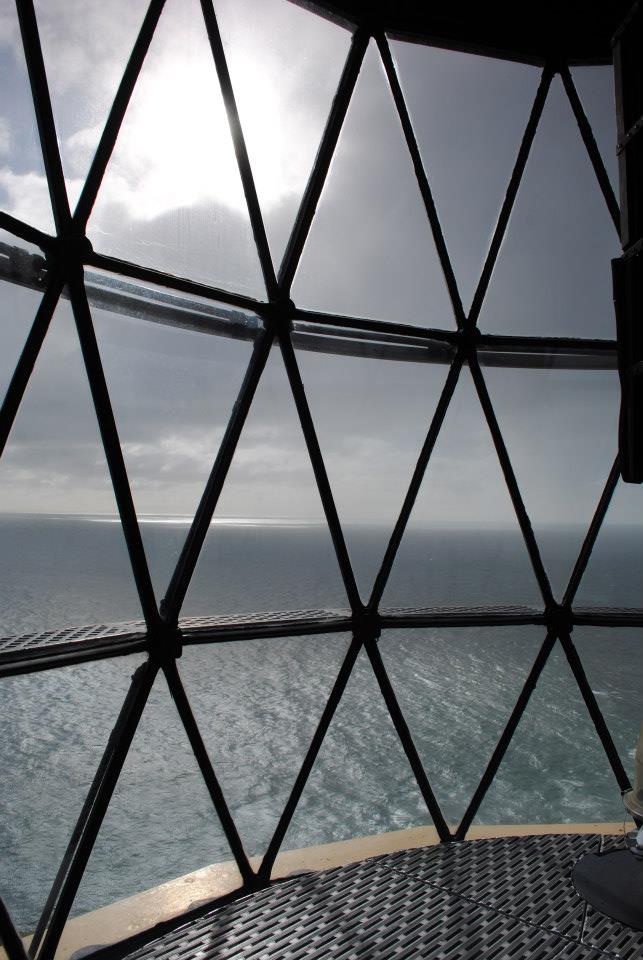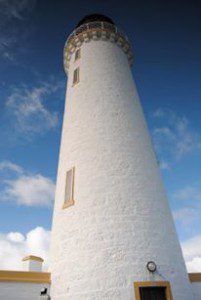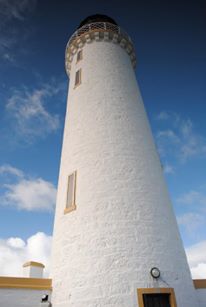 Climb the Lighthouse
We are pleased to confirm that the lighthouse will remain open on a daily basis until Sunday 6th September. Climb the 115 steps to the lantern room at the top for amazing views and receive your certificate to prove you completed the climb.
The lighthouse will then be open 12th and 13th September, 19th and 20th September, 26th and 27th September and then every weekend until the 25th October. The exhibition will be open daily until the 25th October.
Logan Botanic Garden
Visit the Mull of Galloway Experience Exhibition at Logan Botanic Garden, open daily from 10am until 5pm. The exhibition highlights the history and recent developments at the Mull of Galloway together with information about the wildlife that resides at the Mull, RSPB and history of the planning and construction of Gallie Craig Coffee House.
There is also an impressive display of photography by Alexander Fraser Photography with landscape, wildlife, fine art and still life images on display taken during his visit to the Mull of Galloway in June 2014.
RSPB Guided walks
September is a fantastic time to visit the Mull of Galloway as migrating birds stop on the reserve to re-fuel before continuing South towards their wintering grounds. Join RSPB staff at 1pm each Tuesday and Thursday for a guided walk to see these magnificent birds and discuss their migration. Meet at the RSPB visitor centre. Please bring stout footwear, warm clothing and binoculars if you have some.
Solway Vehicle Enthusiasts Club
The Solway Vehicle Enthusiasts Charity Road Run reaches its destination, the Mull of Galloway, from noon onwards on Sunday 27th September.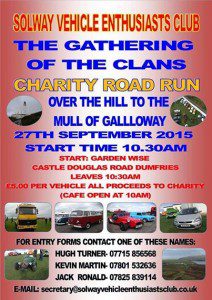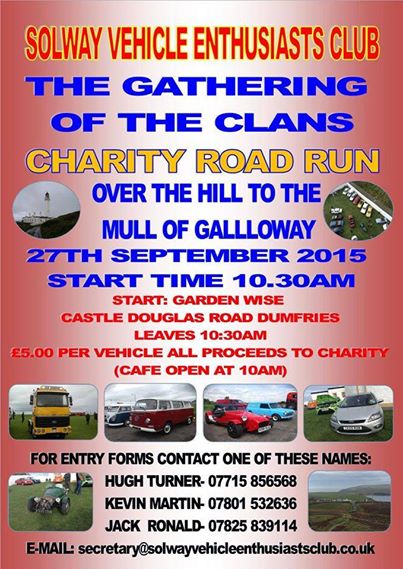 Last year there were around 30 vehicles involved ranging from VW Beetles to a Mark 1 Ford Escort and many more iconic vehicles. The vehicles will be parked on the lawn by the lighthouse for visitors to take a look and chat to the owners. This provides a great opportunity for photographs both on the ground and from a birds eye view from the top of the lighthouse. The charity being supported will be revealed very soon by the vehicle club.
We look forward to seeing you at Scotland's most Southerly point and if you would like more information please email us on info@mull-of-galloway.co.uk.
Visit our website at www.mull-of-galloway.co.uk