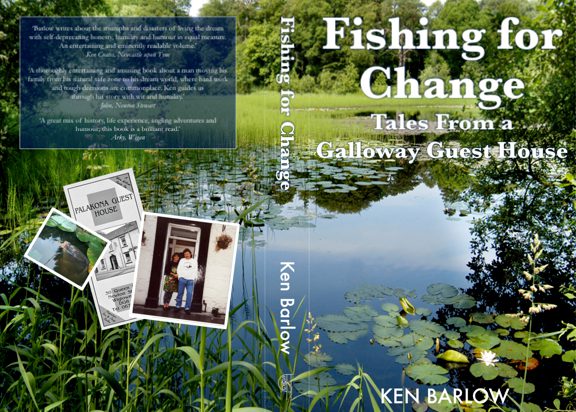 Synopsis…
In April 1991 frustrated and bored, the author and his wife, then in their mid thirties, ended their careers in the NHS, sold their house and bid family and friends farewell.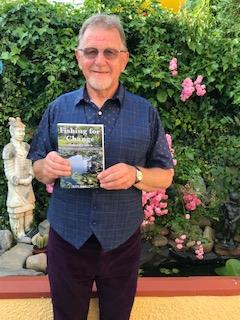 This book describes how they moved from their comfort zone of public service employment and a suburban lifestyle on Tyneside, to face the challenges of running a guest house and fishery business in a small town in a foreign country, Scotland.
Fishing For Change Facebook Page
The story is based upon diaries kept at the time that describe the trials and tribulations of creating and then developing, a coarse fishery business in the midst of a game fishing culture and set against a UK wide recession.
Fishing For Change is a memoir that captures the essence of the human spirit to face change and embrace it. It is about local Scottish folk, of people of all nationalities who go fishing and enjoy other country sports but it is much more a story of change, of hope springing eternal and of aspirations to better things.
This is no romanticised, middle class story of idyllic 'Tuscan Summers' or 'Escaping to the Country.' This is the account of a typical family merely looking for something better or at least different. It is not about leaking thatch roofs or bartering for chickens at the local market. Where apparently clichéd experiences appear it is because what happened did so in actual fact.
Backdrop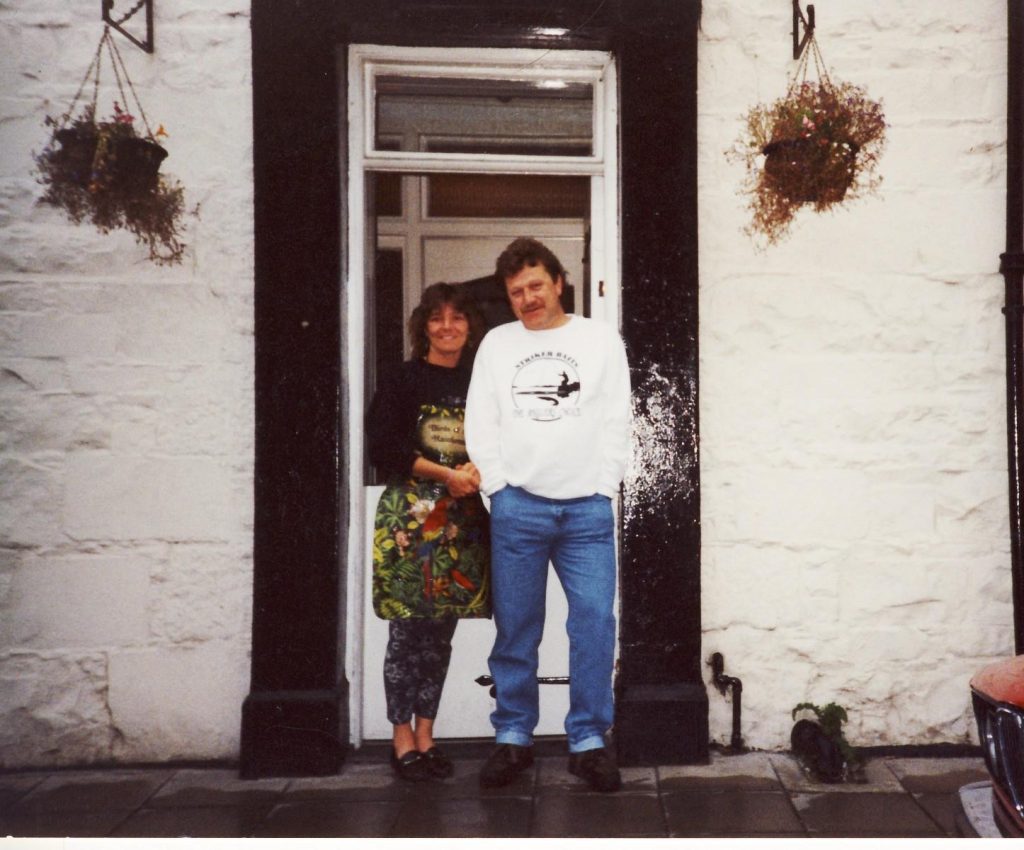 Set in the heart of the game fishing scene of South West Scotland the author believed he could create a viable market for visiting, and local, coarse fishing. However a number of imponderables had to be faced:
Could the author and his wife make the business pay midst traditional fly-fishing attitudes? It was the game anglers, aka the 'Fluff-Flingers,' versus the coarse anglers, the 'Maggot Munchers.' This has often been an uneasy relationship in angling circles.
Could the author persuade Carp and other species of fish, to successfully breed in such northern climes?
Could he create attractive fisheries that fished well and enticed anglers to return?
How would his family, particularly the two young daughters, integrate with the locals? Would the author and his wife really be permitted to sell maggots, worms and other live baits from a Guest House serving meals?
How would the passing trade of ferry traffic, families, reps and tradesmen tolerate sharing breakfast with guests whose sole topic of conversation was maggots, boilies and chopped worms?
Contained within the narrative are stories from guests, locals and the author's family & friends. For example, what happened when Jack Charlton, the then manager of the Irish football team, shared breakfast with a dozen coarse anglers from Glasgow?
Then there was the time Ant & Dec (then known as 'PJ & Duncan') came to stay as they embarked on their journey to national stardom.
Drawing from diaries and factual records (such as the guest house visitor's book and catch records,) plus many local tales, the narrative uses such history as a basis to introduce the fascinating anecdotes and accounts of local life, fishing tales and pub banter. All are recounted in the context in which they were set, some of these stories are amusing, some bizarre and others just sad whilst some are all three at the same time, but all are factual in origin.
How To Buy
'Fishing for Change' has been well received and I'm delighted to say is selling steadily well.
Copies are available direct from myself or from various local outlets and book shops across the region, plus online on at Amazon, or Waterstones, and from most independent book stores. Retail price is usually £9-99 (+£3-00 p&p)
Newton Stewart Post Office
Galloway Angling Centre, Newton Stewart
The Vault Music and Arts Centre, Newton Stewart
The Belted Galloway Visitor Centre, Newton Stewart
Wigtown Festival Bookshop
The Bookshop, Wigtown
Waterstones, Dumfries
Designs, Castle Douglas
Moffat Bookshop
The Bound Bookshop, Whitley Bay
I do try to sign most copies but if you'd like a personalised signing or just want to get in touch, please contact me at… kenbarlowauthor@gmail.com