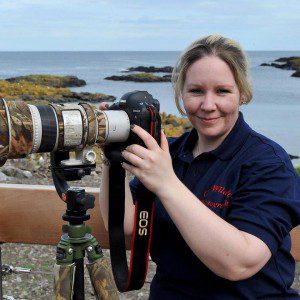 Jo McIntyre is co-owner of GJ Wildlife photography and lives near Lockerbie. She studied zoology at Edinburgh University, and loves animals, but her interest in photography only began 6 years ago, when she was looking for a new (cheap!) hobby.
I started off with an entry level Nikon camera, but now use a Canon 1Dx, and a variety of Canon lenses, tripod and beanbag.
I really enjoy taking wildlife images as there's no time to over analyse, and even with two people in the same place, your image is unique; I love the challenge that you can't ask an animal / bird to go back and to do the move again!
I moved up to Aviemore in the highlands of Scotland in 2011, to make a life change and move away from 50+hours a week job, including travel, to focus on my photography whilst working full-time.
In August last year I moved down to Dumfries and Galloway, to be closer to family, and further away from the snow! And formed after meeting a group of people from Dumfries camera club, GJ wildlife photography with well-known local commercial photographer Gordon Rae.
In April this year GJ wildlife photography was growing at such a pace I changed jobs and moved to working just 3 days a week, as a regional manager for Cottages4You, leaving more time for the photography business.
This year I have had an image Highly Commended in the British Wildlife Photography Awards, and my images have featured in several national newspapers, and in the competition circuit I have won over 15 awards, including 5 gold medals. In the last 2 years, she has also had an image bought by the BBC for advertising purposes for Winterwatch 2013, and several other images sold for books, greetings cards, and calendars.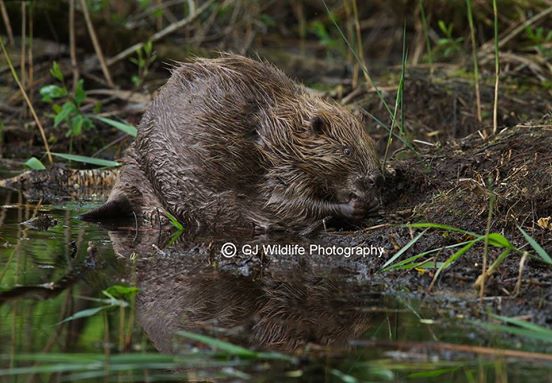 GJ Wildlife photography is based near Lockerbie and we offer tuition, as all levels from beginner upwards, hide hire, including red squirrels, woodland birds, and new hides to be added in the next few months. We also run photographic tours across the UK, to include wildlife such as osprey, kingfisher, little owl, red squirrel.
In addition I/We do commissions, and image sales in either print or canvas, in a variety of sizes. GJ wildlife also have a display of our images in Glaisnock café in Wigtown, which is also featuring in the Wigtown book festival.
Below is a selection of some of Jo's pictures
Jo is a member of Dumfries camera club, and in 2012 Jo was one of 14 members of Wigan10 camera club, who won the FIAP World Cup, winning 1st place as the best photography club in the world.
You can find out More on the links below
www.gjwildlifephotography.co.uk
facebook – GJ Wildlife Photography