Galloway songwriter Alan McClure releases his latest project this week on Lost Wasp Records.  'Yellow Car No Return' is his second collaborative album featuring the cream of Hull's session musicians, following their critically acclaimed 2014 album 'Everything is Fine (Until it's Not)'.  First time round they were called The Mountain Sound Session: this time the moniker is Alan & the Big Hand.
"It's a rolling project," says Alan in a recent interview with DGWGO, "and we just think it's amusing to change the band name each time.  Whenever I've enough new material for a new album, I'll take it to Hull and we'll make a new record in about a week."
The current offering has been described by website Americana UK as "distinctive sounds in a poetic and eclectic mix of jazzy, indie-folk", and eclecticism is very much at the heart of the album.  The mood ranges from contemplative acoustic meditation to urgent jazz workout to pub singaround, all tied together by Alan's "consistently thought-provoking lyrics".  Readers familiar with McClure's output for The Razorbills, Gatehouse of Fleet's indie-folk band, will recognise the same dark humour which informed their work together.  Here the musical palette is enriched by the guitar work of Dave Gawthorpe, the thundering bass of Andy Swift and the drums and percussion of Mark Knight.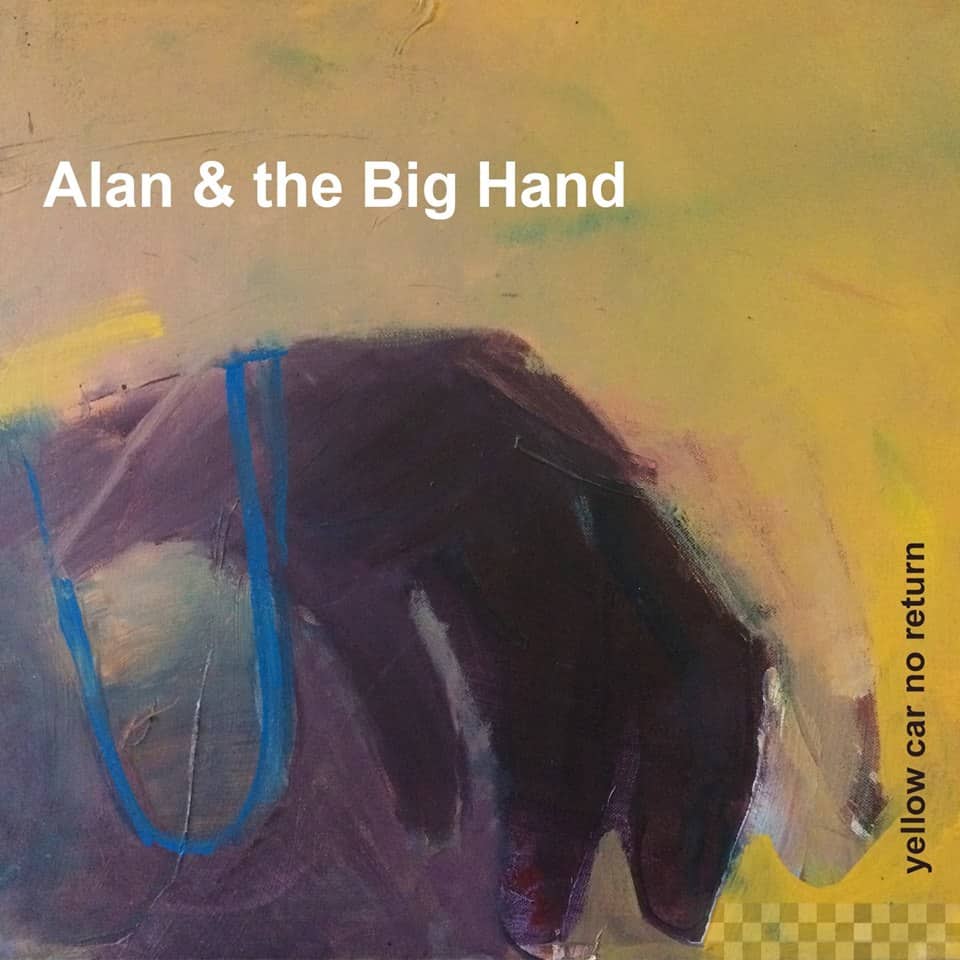 'Yellow Car No Return' is the seventh release on Galloway's independent label Lost Wasp Records, which is also home to The Razorbills, The Cracked Man, Susi Briggs and Ted Percy.  It is released on the 28th of July and is available from CD Baby https://store.cdbaby.com/cd/alanandthebighand. The lead single, 'I Sat Beside Myself Today', was released on the 20th and has already had international airplay, including a spin on the legendary Iain Anderson show on Radio Scotland.