Emma Maxwell has been busy working on her dream of creating a freedom field for the region's dogs.
DGWGO went along to meet with Emma and find out more about her freedom field.
Situated on the A711, and just a quick 15 minute drive from Dumfries, Kirkgunzeon Canines boasts a two acre field that is safe and secure and enclosed with a 6ft chainlink fence.
You can hire exclusive use of the field online for 30 minute or one hour slots. Longer slots are available upon request.
Emma welcomes all dogs and the field is perfect for 
Nervous Dogs
Puppy Training
Sensitive Dogs
Escape Artist Dogs
Dogs with poor recall
Rescue Dogs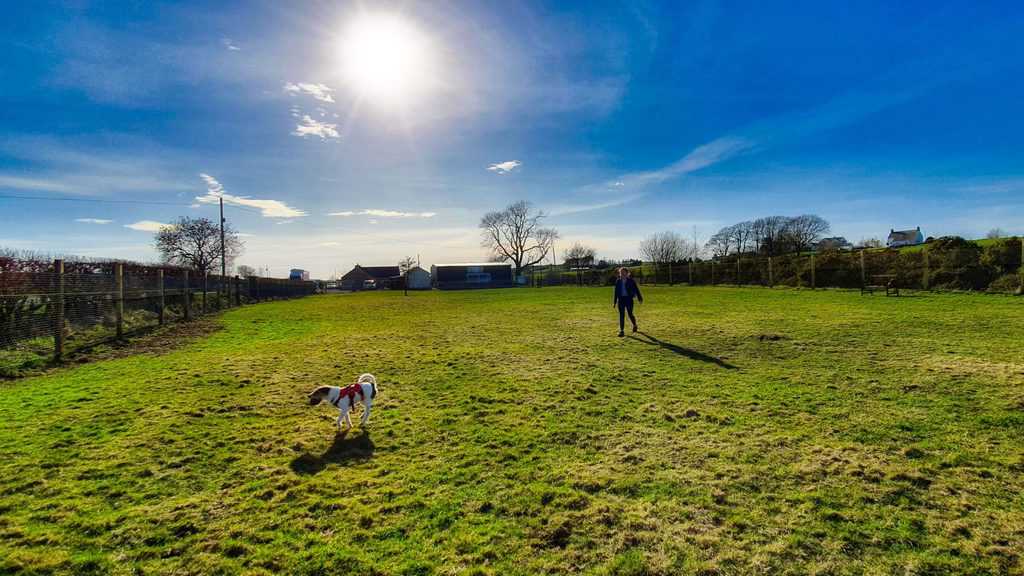 What is a freedom field?
A freedom field or enclosed field are enclosed spaces where dogs can be allowed off lead. Reasons for using a freedom field include training your dog for reactivity, recall training or just somewhere to go for peace of mind without being hassled by other people or dogs. Also, space where dogs are not in fear of chasing livestock.
Location and how to book
Kirkgunzeon Canines are located on the A711 Dumfries to Dalbeattie road. They are just off the main road between Beeswing and Kirkgunzeon.
The field is available to hire for you and your dog on an individual basis.