Dumfries and Galloway's largest dance school Body Electric Dance Studio celebrated 10 years back in March this year. Students throughout the entire school are busy rehearsing for what's to be a celebratory show in June this year.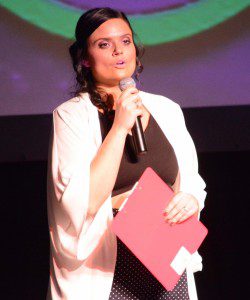 Proprietor Louise McVie states ' This years show will be like no other and will make some BEDS history, all of our students both juniors and seniors will perform in the same show for the first time. We have a few surprises planned to make this show extra special. '
The evening will host an array of Pop, Hip Hop, Street and Contemporary dance, and with various chart hits among the play list there is something for all of the family to enjoy.
BEDS will say goodbye to some long standing senior dancers, who are now set for pasture's new at university. Louise States 'Our celebratory show will also mean saying good bye to some long standing dancers who will leave to go and study. Their performances are not to be missed and will most defiantly leave a mark with the audience.'
The Ultimate Dance Show 2015 will be held at the Easterbrook Hall on Saturday 6th of June at 6.30pm. Tickets are selling exceptionally fast this year; remaining tickets can be purchased at The Midseteeple Box Office In Dumfries.
A thank you from Louise; 'Without the support of the people of D&G and most importantly students both past and present, we would not be here to host a show celebrating ten years. I would like to take this opportunity to thank everyone who has supported us throughout the past ten years.'