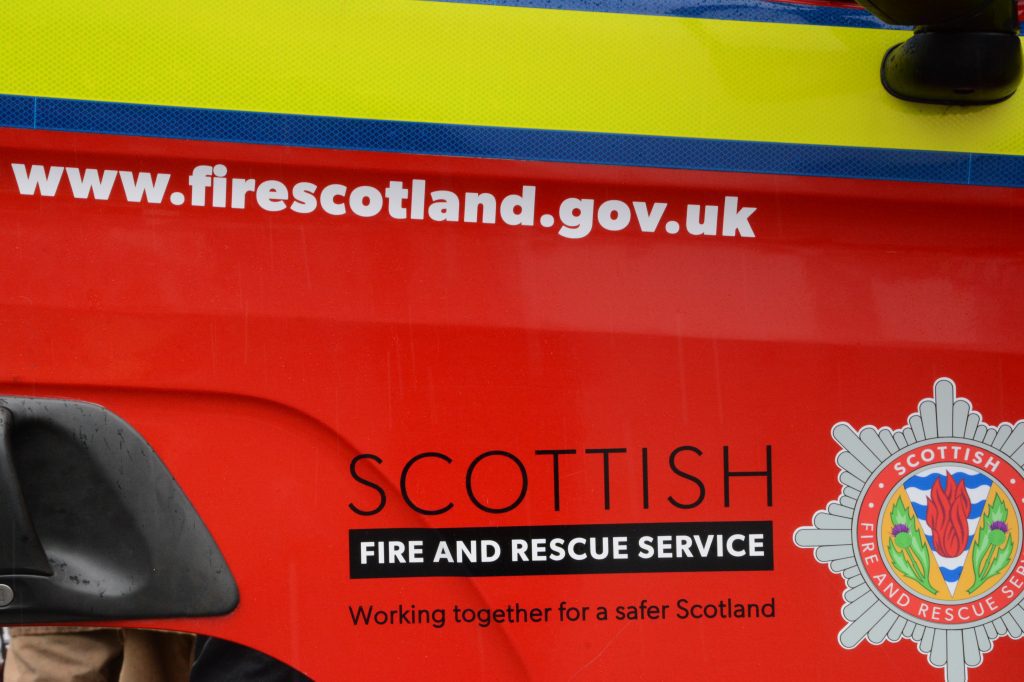 The Scottish Fire and Rescue Service
As the Queen's Baton returns to Scotland ahead of the Commonwealth Games in Glasgow officers from the Scottish Fire and Rescue Service (SFRS) have urged people to celebrate safely.
On Saturday 14 June the baton will begin a 40 day tour of 400 communities across Scotland. It follows a 190,000km round-the-world journey that saw it stop in 70 nations and territories over six continents.
From festivals, parties and sports days to decorating streets, people throughout the country are set to mark the Queen's Baton Relay in style.
Assistant Chief Officer Lewis Ramsay, the SFRS director of prevention and protection, said: "We want people to have a great time and by taking a few simple precautions everyone can ensure the once-in-a-lifetime event is remembered for all the right reasons.
"Anyone who is planning a street party should consider fire safety. Tell your local authority so they can work with us to make sure firefighters can always get to emergencies in areas where streets are closed.
"Unattended cooking appliances are the most common cause of fire in the home and we need people to be aware that fires start when our attention stops.
"It's easy to become distracted – especially when we're celebrating with friends and family – so the simple step of removing pots and pans from the heat whenever we step away from a cooker could prevent a tragedy.
"For the same reason barbeques should never be left unattended. It's also important these are only ever lit if they're well away from fences, sheds or trees.
"We know cooking and alcohol is a lethal mix. The simple advice to anyone who is under the influence is not to cook, and anyone who does so should take extreme care."
A wide-range of advice on how people can join Scotland's fight against fire and celebrate safely is available on the SFRS website, www.firescotland.gov.uk, which has a dedicated section for Glasgow 2014.
Information on when the baton will visit a city, town or village near you can be found on the Glasgow 2014 website at https://www.glasgow2014.com/join/queens-baton-relay/qbr-domestic-route.
The final destination of the Queen's Baton Relay will be Glasgow, where on the 23 July the message Her Majesty The Queen placed in the baton will be read at the Opening Ceremony of the XX Commonwealth Games.