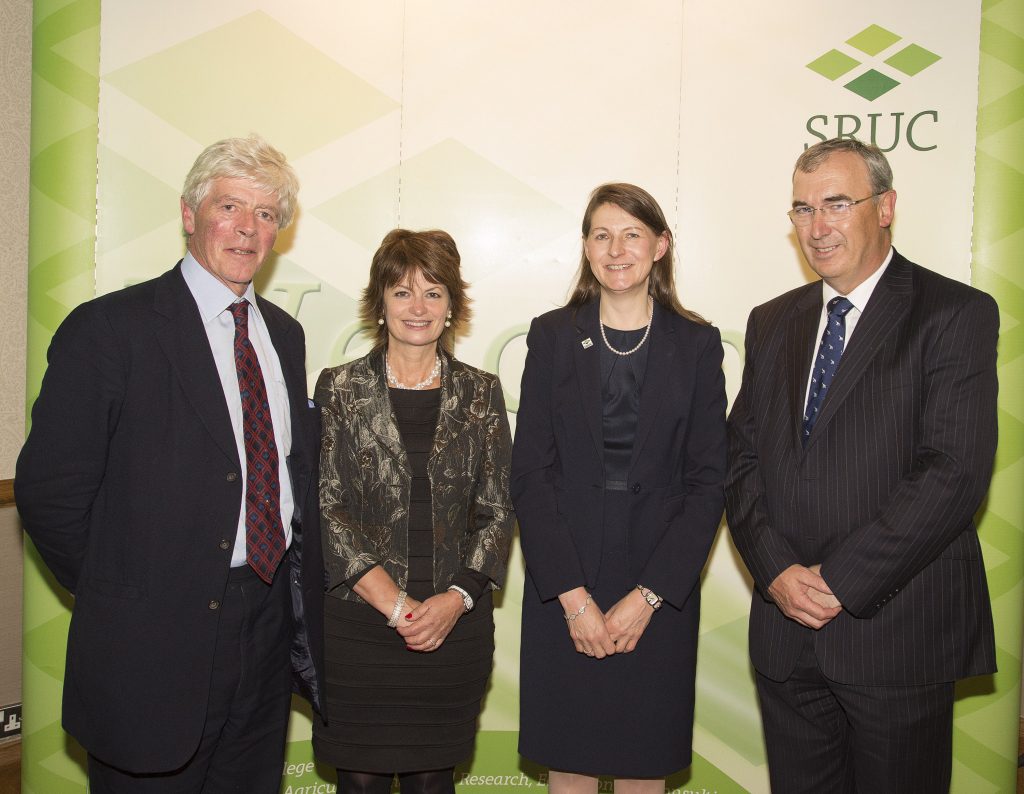 Opting not to grow Genetically Modified (GM) crops in Scotland might be an 'old and dirty' approach as opposed to the 'clean and green' one those opposed to GM may believe it to be, according to biologist Professor Dame Anne Glover.
Speaking before 90 guests at SRUC's annual stakeholder dinner, Prof. Dame Glover said that she would 'defend to the death' EU members state governments' right to decide not to grow GM, as part of the democratic process. However, she expressed concern about Scotland's anti-GM decision because it suggested that scientific testing had not proven GM to be safe.
"Nothing has been more rigorously tested, she said. "The technology we use to produce GM is safe. If we could use technology that has been proven to be safe to make agriculture more efficient, with fewer inputs, we would be doing a good thing for the environment and for the quality of the food we eat."
Prof. Dame Glover, who has formerly held posts as Chief Scientific Advisor to the Scottish Government and the President of the European Commission, was speaking in the wider context of the need for Scotland to embrace innovation in order to support sustainable agriculture to feed the world's growing population.
She said: "Without thinking of new ways of doing things we will be trampled in the rush by others who do this. The impact of Scottish research relative to our GDP makes us number one in the world. We are very good at innovation and generating knowledge and we have a responsibility to transfer that to those who can use it for greatest impact. The SRUC mission is all about the advancement, communication and translation of knowledge for the rural economy so is ideally placed to help get this done."
The annual dinner in Edinburgh featured an opening address by Acting Chief Executive Janet Swadling who also spoke of the need for an innovative approach to SRUC's service delivery, and of the need for a positive approach to the challenges facing agriculture and the rural economy.
"Ultimately we are very positive about the future of the industry and believe that SRUC, like other key players, has a responsibility to promote and enhance that positivity across the sector," she said.
The dinner was the last official engagement of Lord Jamie Lindsay as outgoing SRUC Chairman. Speaking of his decade-long involvement with SRUC, first as a Board member, then as Chairman, Lord Lindsay said: For anyone with a lifelong interest in rural issues, SRUC's role is hard to beat. It is a lynchpin of rural life and is of national strategic importance.
"The people at SRUC are also hard to beat – there is real dedication, focus and commitment which is inspiring. A great team is a fantastic asset when the agenda is ambitious and challenging, as it is for SRUC."
Lord Lindsay is succeeded by Patrick Machray OBE CA, who is also Chairman of ANM Group Ltd.