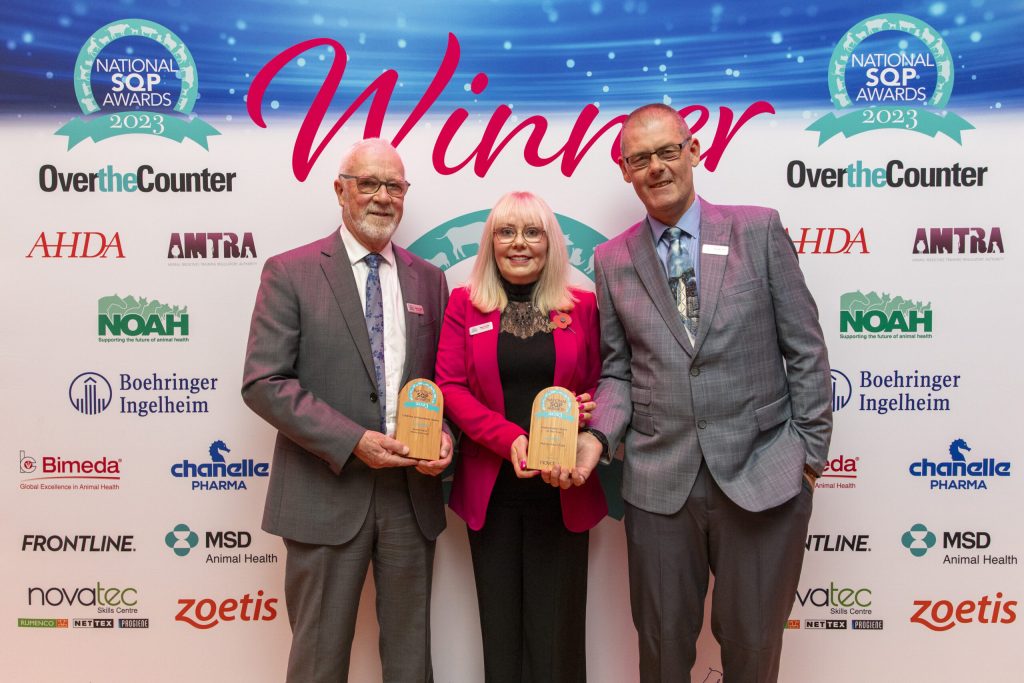 Murray Farmcare recently celebrated a significant double victory at the prestigious National SQP Awards in London.
The store, located at Glasgow Road, Dumfries, proudly claimed two coveted titles: Independent Store of the Year and the Lifetime Achievement Award for its founder and Managing Director, Andrew Cairns.
Murrays are also currently celebrating 50 years in business!
The Independent Store of the Year award highlights Murray Farmcare's commitment to excellence in the animal health industry. The recognition at the National SQP Awards, which acknowledge the pivotal role played by Suitably Qualified Persons (SQPs) and their affiliated businesses, reflects the store's dedication to maintaining the highest standards and contributing positively to the sector.
Founder Andrew Cairns' reception of the Lifetime Achievement Award further underscores Murray Farmcare's impactful presence in the veterinary pharmacy and animal health industry. This award is a testament to Andrew's significant contributions, affirming the store's reputation in the broader community.
The National SQP Awards website emphasises Murray Farmcare's central attributes that led to the Independent Store of the Year recognition. The store's expertise, personal service, and commitment to community engagement have set it apart. Notable initiatives, such as a dog-friendly café and a self-service dog wash facility, have contributed to the store's popularity and success.