The project to revamp Catherine Street Park to make it accessible for people of all ages and abilities is complete. The new look Catherine Street Inclusive Park and Community Garden will be unveiled on Monday 17th February at 11am, in time for the school holiday. Managed by local charity, Include Us, the park aims to be an accessible space for the whole community.
Include Us raised almost half a million pounds to fund the regeneration project. The park has been designed to offer safe pathways, sociable seating and imaginative and inclusive play equipment with space for activities and storytelling. A community garden complete with sensory planting, raised beds and newly planted, native trees will also feature within the Catherine Street site.
Dr Andy Zieleniec, Chair of Include Us said: "Everyone at Include Us are delighted to finally open the park. It's been a long journey but we have realised the dream of many to have an inclusive and accessible park and community garden in the heart of Dumfries. We hope this will be a much loved and used resource for everyone in the community regardless of age or ability."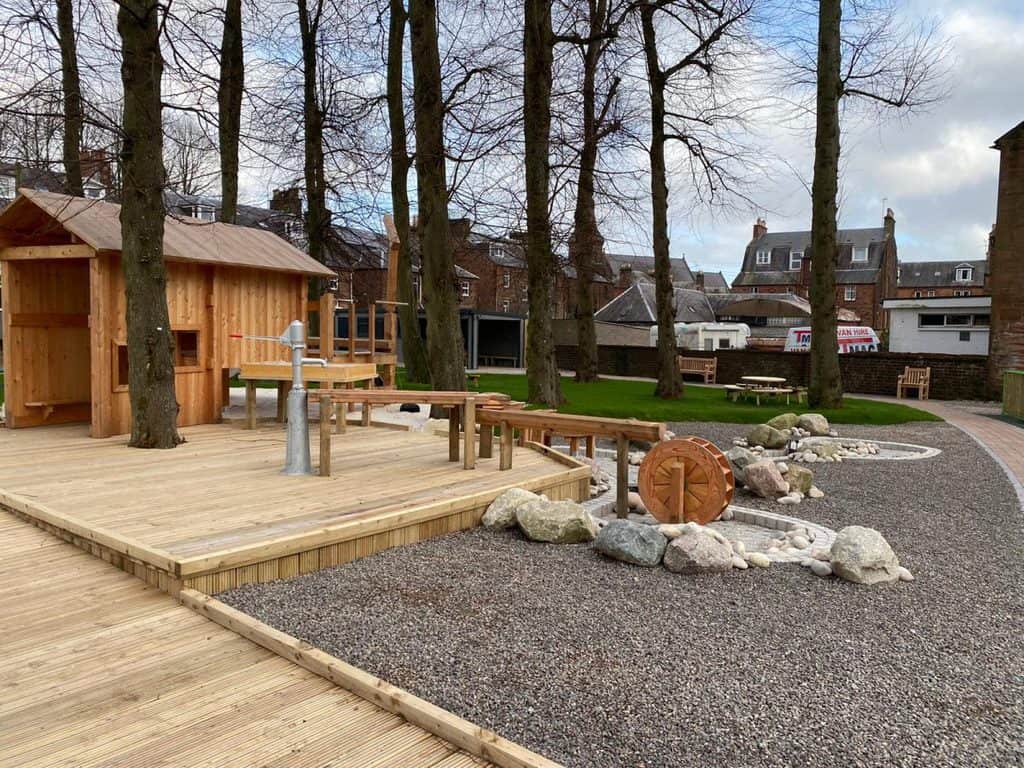 Include Us are planning a programme of activities within the park that will be communicated via social media, their website and the park's noticeboards.
The Include Us team are looking for volunteers to help support the upkeep of the park and the delivery of community activities and would invite anyone interested to contact them.
Contact details and information about Include Us can be found on their Facebook page or the charity's website www.includeus.org.uk