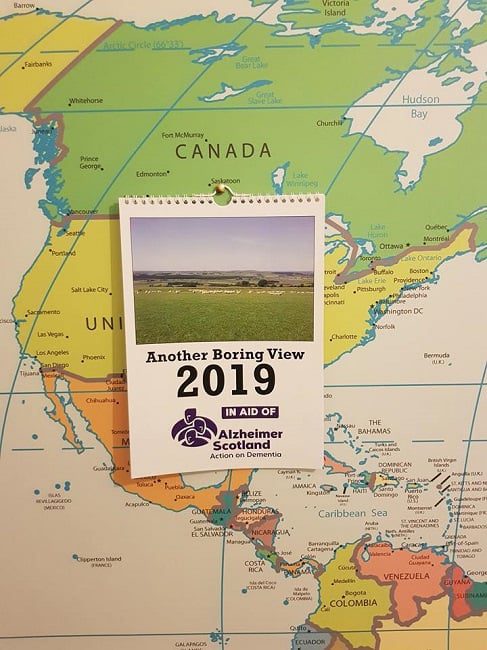 A Dumfries and Galloway farmer based near Creetown is using his photography skills to raise money in memory of his mum.
Ivie Fisher first had the idea when he started posting views from the family farm on Instagram with the hashtag #anotherboringview.
"Loads of people 'liked' them so I thought I'd put together a calendar to see if I could raise a few pounds. I was really nervous that I wouldn't sell any but the first 50 disappeared in a week."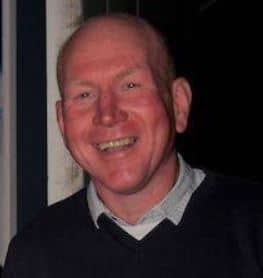 Ivie admits that he sometimes takes his surroundings for granted. He's so used to seeing Cairnsmore and The Machars every day that he was completely overwhelmed by the response, especially from friends and family abroad.
"So far, it's gone to Canada, New Zealand, Australia, UAE and the Netherlands," he tells us. "I even had a woman in France order one after Kate Dickie (of Game of Thrones fame who went to Douglas Ewart High School with Ivie) retweeted it."
The calendar was printed locally by J&B Print in Newton Stewart and has been sold by businesses in the area, including Imagination Beauty, Cobwebs Restaurant and Creetown Stores. You can find it at The Kist in Wigtown's County Buildings on Saturday 24th and Sunday 25th November on the Wigtown Festival Company's stall.
So far, almost 200 calendars have been sold and Ivie is hoping for another push before the end of the year. He is also planning a visit to Stranraer Dementia Resource Centre to see how patients and their families are supported locally.
The calendars are £7.50 each (excluding postage) and you can order yours by emailing Ivie on iviefisher@gmail.com.
More information about Alzheimer Scotland can be found at: https://www.alzscot.org/
Comments
comments