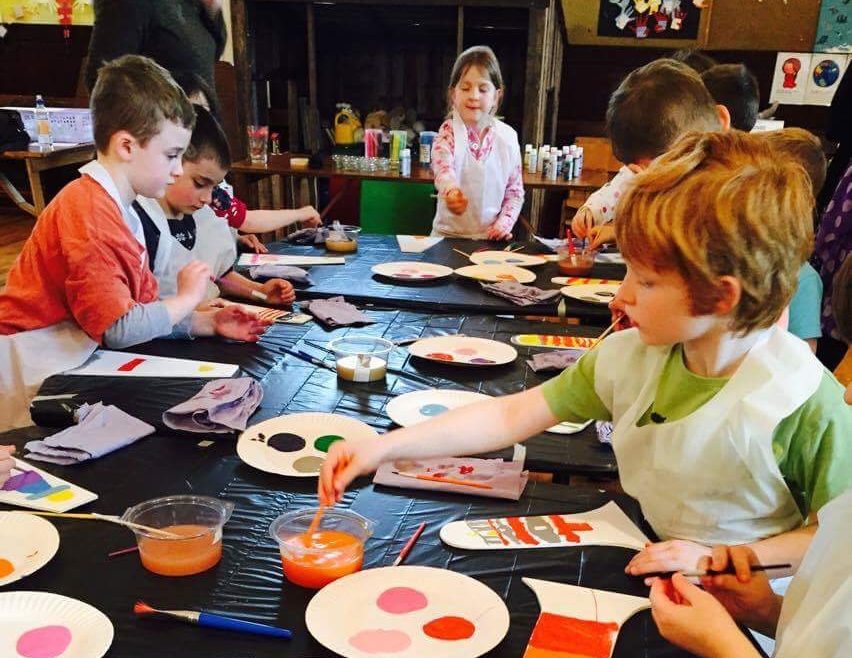 The Mull of Galloway Trust and two local artists, Linda Irving and Jane Fraser are working with Kirkcudbright Art and Crafts Trail this year on the theme for this year's event, which is Lighthouses. The trail takes place in Kirkcudbright from 4th to 7th August 2017.
A series of workshops are planned in Drummore and the Mull of Galloway to produce art work for inclusion in this exciting project. Some of the artwork will be sent to Kirkcudbright for display across the town during the art and crafts trail and then it will return to the Mull of Galloway Lighthouse for display during International Lighthouse Heritage Weekend (19th and 20th August).
The first workshop took place this week with the children from Drummore Primary School. All the children attended from nursery class to the older children with their teachers and the head teacher, Mrs Dickson. Art was created that will be displayed as lighthouse bunting, wooden lighthouses were painted in preparation for being transformed into a larger art installation at Kirkcudbright and a lighthouse wall hanging started to take shape. One pupil said 'it was his best day out ever' another drew a stegosaurus with hits heart beating and another made a thank you card as she'd had such a lovely time! The art work will be displayed at Kirkcudbright from 4th to 7th August, at the Mull of Galloway on 19th and 20th August then it will return to the school for the staff and pupils to display in the school or at another venue of their choice.
The second workshop will be an art and crafts day at the Mull of Galloway on Monday 17th April from 12 noon to 3pm. Everyone is invited to this workshop, no booking is required and the event is free of charge to attend.
On Monday 1st May from 12 noon to 3pm there will be another art and crafts day in Drummore Church Hall. All ages are welcome, refreshments will be available, no booking is required and the local community and visitors are welcome to pop in for an hour or stay a little longer. The aim of this workshop is to create art for Kirkcudbright and it also provides an opportunity to meet people, chat and enjoy a cup of tea.
Comments
comments