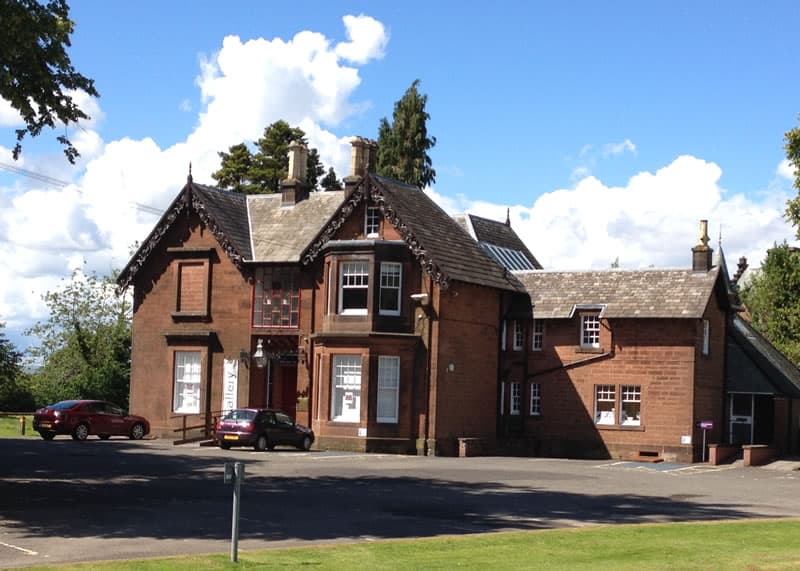 The Nithsdale Artists Group meets every Tuesday morning at Gracefield to draw, paint, discuss and critique their work. The group has evolved over time, and the group currently consists of 8 enthusiastic art lovers.
For the next month in Gracefield's café Hubbub, they are showing a selection of their current work – with landscapes, still life and flower studies among the subjects and a wide range of media used from watercolour to oil.
The group has exhibited at The Harbour Cottage Gallery, Kirkcudbright; Robert Burns Film Theatre; Hullabaloo; Threave and The Library Gallery, Castle Douglas as well as WWT Caerlaverock.
Several of the group are members of Dumfries and Galloway Fine Art Society and regularly exhibit at their summer and touring exhibitions. Current members are:
Moraig Blair, May Curry, Jill Foster, Sandra Graham, Alan Hawker, Mary Kirkpatrick, Olivia Richardson and Ruth Wilson.
Councillor Andy Ferguson commented;
"The support and encouragement provided by the group to each other is inspiring and clearly helps these artists to develop and really enjoy their art."
The artworks are all available to buy and you can leave a deposit to secure your purchase and Gracefield is happy to arrange interest free instalments payments.
You can see the groups artwork in café Hubbub until 21 October alongside our headline show for the year, which is on special loan from the Tate and National Galleries Scotland: Artist Rooms: Don McCullin. An award-winning photographer Sir Don McCullin has documented conflict in war zones from Vietnam to Northern Ireland and this show features his striking black and white prints from the 1960s to the mid 2000's is on show until Sunday 19 November.
Check out Facebook and Twitter for lots of pictures of what's happening and to see the new programme of 'hands-on' art activities for adults and kids.
Visit the website HERE