Wilhelmina Barns-Graham works in exhibition at Gracefield Arts Centre in Dumfries by Threadneedle Prize winner Patricia Cain ahead of international symposium
A new exhibition by Patricia Cain, including works by the celebrated Wilhelmina Barns-Graham, aims to take visitors inside the mind of the artist.
Seeing Beyond the Immediate, opens at Gracefield Arts Centre in Dumfries on 20 May and will later be shown in Hawick and Glasgow. It explores the artistic process from first idea to completed artwork.
The works by Cain, past winner of the Aspect Prize and Threadneedle Prize, have all been created since her move from Glasgow to Dumfries and Galloway three years ago. It is her first exhibition featuring an entirely new body of art since 2011.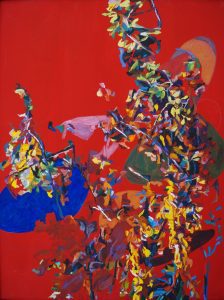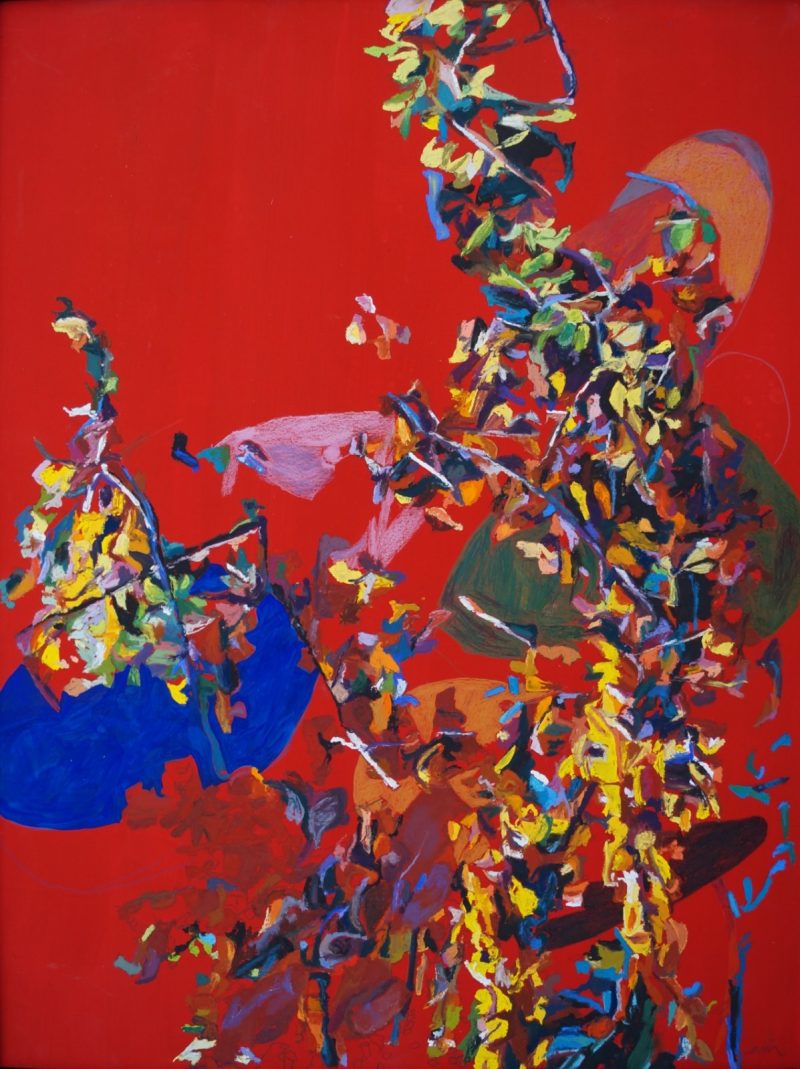 Over the years her subject matter has ranged from landscape to forensically detailed architectural studies, and more recently organic structures. The unifying element is that she is always digging deep to expose underlying structures and the thinking that goes on behind the making.
Cain's exhibits will contrast with original prints by St Andrews-born and Edinburgh trained Wilhelmina Barns-Graham, a leading light of the St Ives School. The interest in Barns-Graham (affectionately known as "Willie") developed after winning a residency to spend three months at her former home in St Andrews in Fife.
Cain said: "What I discovered was that while we sometimes had little in common aesthetically, we shared a great deal in the way we tried to look beyond the immediate.

"The exhibition gives insights into why artists move away from representational work that simply reproduces what they observe towards something which captures an essence. It's about how artists look at the world, and how when they look at one thing they often see beyond to quite another."
The process is far from straightforward according to Cain, whose doctorate from Glasgow School of Art looked at the relationship between art and thought. She believes that artists rarely start out with an exact mental image of what the end result will be.
She said: "I am fascinated by the reasons why I, as an artist, do something. It's often not consciously planned. I have to have faith that things become clear through a process of making. Although my decisions may be unique to me, this subconscious process is something we all engage in, one way or another. The fact it's hidden makes it so interesting.

"I'm interested to understand what is happening at that point. For me, to understand the process, I have to step back and once I do, I see the patterns there."
The Gracefield exhibition will include 90 pieces plus an animated video in six specifically themed rooms. Two works by Scottish abstract artist William Gear have also been loaned in addition to those by Barns-Graham.
It will be accompanied by an international symposium, also entitled Seeing Beyond the Immediate, bringing high-calibre speakers to Gracefield on 15 June, which Cain is organising in conjunction with the Upland Art Development organisation.
Among the special guests is Dr Francis Halsall, Dublin-based academic and art writer whose main interests are in the history, theory and practice of modern and contemporary art and in philosophical aesthetics. The audience will also be able to hear from Fluxus artist and organiser Louwrien Wijers who will join the event via Skype from her home in the Netherlands.
Joyce Woodcock, Interim Director of Upland CIC, said: "Dumfries and Galloway has a growing reputation as a centre for the arts – something that will be powerfully reaffirmed by the symposium and exhibition.

"Patricia Cain is not only a leading artist but an important thinker in her field, so we are delighted to be working with her and welcoming such an outstanding group of speakers, for what will be a genuinely significant cultural event."
The Wilhelmina Barns-Graham Trust is lending a dozen original prints for the exhibition.
Geoffrey Bertram, of the Wilhelmina Barns-Graham Trust, said: "It was wonderful to have Patricia Cain as our artist-in-residence in 2013. She became very engaged with Willie Barns-Graham's life and work, fully absorbing the atmosphere of the house and having access to the trust's important collection of Willie's art. Given our connection with Patricia and the quality of her proposal the trustees did not hesitate to support this exhibition."

Andrew Leitch, Creative Industries and Capital Projects Officer at Creative Scotland said: "This exhibition clearly demonstrates Dumfries and Galloway's continuing growing reputation as a centre for the arts of the highest international quality.

"That this will be accompanied by an international symposium bringing high-calibre speakers to Gracefield further cements Upland Art's importance as a key player within Scotland's arts infrastructure.  Creative Scotland is delighted to be able to support Upland Art, The Stove, and the creation of a new space for contemporary art in the Kirkcudbright Art Gallery."
Exhibition locations and dates
Gracefield Arts Centre, Edinburgh Rd, Dumfries, 20 May to 8 July, 2017.
Tuesday to Saturday 10am to 5pm
Entry is free.
The Scott Gallery Hawick, 12 August to 7 October, 2017
Lillie Art Gallery, Milngavie, Glasgow, 6 July to 10 August, 2018