Gavin Esler delivered this year's Wigtown Book Festival Magnusson Lecture which was chaired by Sally Magnusson commemorating her father – Gavin was exploring the way that populist and totalitarian leaders use storytelling to build support by generating fear and anger.
At the same time he praised book festivals as places where people of differing views love coming together for open discussion and debate.
The Wigtown Book Festival Magnusson Lecture was established to commemorate the life and reflect the interests
of the academic and broadcaster Magnus Magnusson.
His daughter, the writer and broadcaster Sally Magnusson, chaired the lecture in which Esler expressed fears that a "Trust Gap" has developed in Western democracies and across the world are putting our collective futures in peril.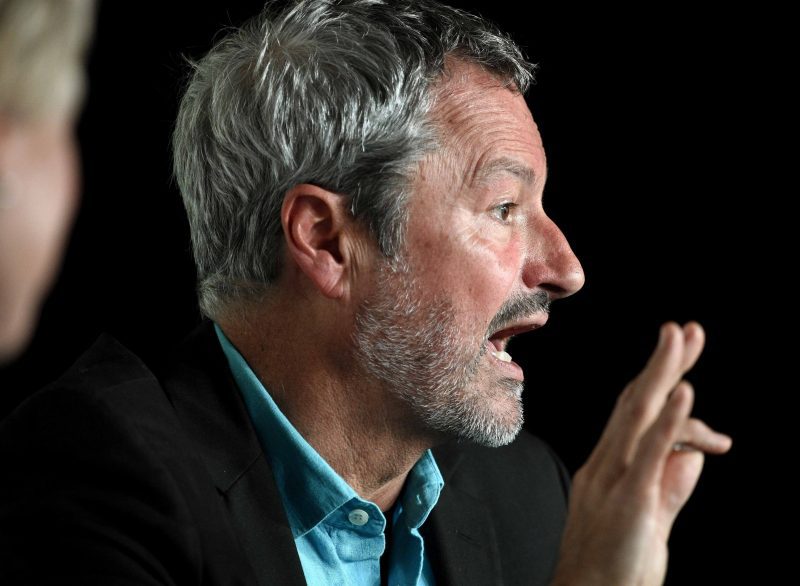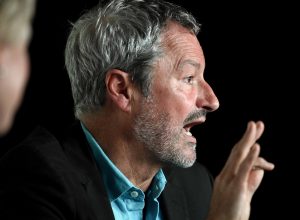 Esler, born in Glasgow and raised in Edinburgh, said: "Book festivals are an antidote to the idea that Britain is dumbing down. They are places where you can meet and mix with people with ideas that might be very different from your own.
"They help satisfy the real hunger that people up and down the country have for communication, debate and discussion.
"I love events like Wigtown precisely because they are places where I can challenge other people and they can challenge me.
"Wigtown Book Festival does a brilliant job of offering people the chance to enjoy events that they would not otherwise get to see. It is also great way of introducing visitors to Galloway and letting them discover what a wonderfully beautiful area it is."
The lecture, sponsored by the Open University, was a sell-out with around 350 people in attendance. It is now one of the most anticipated features of the 10-day festival, which this year is expected to attract total audiences of up to 20,000.
Magnusson said: "The lecture series started in 2007 just a few months after my father's death as a tribute to him and to reflect the many areas of life in Scotland and the world that interested him. It is wonderful that his life and his name are still remembered in this way.
"Over the years they have explored many subjects such as the environment, history, sagas and language and they have been delivered by some of the finest minds around.
"I was thrilled that Gavin delivered this year's lecture as he is one of the country's leading journalists and writers – the issues he raised are of enormous importance for the world today.
"His lecture was particularly appropriate because my father had a fascination with storyteling and the way it shapes our world."
Esler earned his reputation as one of the UK's leading journalist for his informed and detailed questioning of interviewees. He has interviewed heads of state and government including Bill Clinton, Jacques Chirac and King Abdullah II of Jordan.
His report on the military build-up in the Aleutian Islands as part of the Reagan administration's New Maritime Strategy earned him a Royal Television Society Award.
In 2007 Esler won a Sony Gold Award for his radio documentary report Letters From Guantanamo on Sami al-Hajj, one of the detainees in Guantanamo Bay. Following the broadcast al-Hajj was released from American custody.
– ENDS –
Notes to Editors