Well folks, I've never written a blog post before, so I thought I better give it a wee go for the new DGWGO website. While I was thinking of a subject, I decided that the best thing for the first blog would be to tell you all 'How, Why and What' started this idea, that has now grown into the 'DGWGO' Family!
It all started back on May 13th, 2011. I had been an 'Admin' on a couple of other Facebook pages that had been shut down by their owner. So, I decided that night to have a go at starting my own. Little did I know back then it would really become so popular. It has become a page many folks have now taken to their heart and have great pleasure in using or commenting on.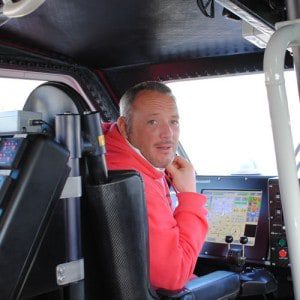 For the first few months, it was a fairly quiet page. I posted everyday, but only a few posts and I really didn't know what direction to take the page in! By 6 months there were well over 600 followers – I was listing events, local news and photos that I was taking all around D&G. Photography is a fairly new passion of mine and really something that has only developed because of DGWGO. This will be a future blog subject!
By year 1 the page had nearly 3000 users and was starting to be taken seriously by some events and businesses as somewhere to tell local folk about themselves.
Last year, the first large event to approach me was 'The Wickerman Festival'; I had an amazing time helping to promote this as their 'official/unofficial' local promoter. I'm very proud that Jamie, the founder of The Wickerman, has asked DGWGO on board again this year – next time with a more official role!
It was at the festival that I met the team from Dumfries and Galloway Life Magazine and I must thank them for so much support they gave to DGWGO. They also gave me the chance to be their 'Mr October', enabling me to pen an article on their back page about what D&G means to me!
By 14 months, I started the 'Twitter' account (now has over 1100 followers) and 'YouTube' channel, which both add to the versatility of DGWGO and help encourage new members to join.
In November I commissioned a DGWGO logo design, provided by the amazing Hazel from Ice-Nine Graphic Studio. We ran a competition to have him named and he was christened 'DUGAL the wee Beltie Bull'!
In December 2012, I decided (at this point I'd been approached by several music festivals – Comlongon Rocks, The Big Burns Supper, Thornhill Music Festival, Lockerbie Jazz Festival, other larger local events/businesses) that it was time to start a web page, so dgwgo.com was purchased.
In December, DGWGO was nominated for the 'Dumfries and Galloway Life People of the Year Awards'. We didn't win, but being nominated was an amazing result; it made me very proud, that a small moment of inspiration back all those months earlier, was appreciated by so many people!
In December too, I decided to take on a partner in DGWGO. Derek from Dumfries Design came on board, bringing with him his wealth of knowledge in web design and the IT business. These skills will help DGWGO to progress and grow into something you will hopefully all find useful, helpful and entertaining to use!
I had never met Derek before, but when I had my first meeting with him, his passion for my page and the work done so far, amazed me. His love for Dumfries and Galloway was equal to mine and he could see what I was trying to achieve. Hopefully together we will form a great team, to help bring D&G to the attention of many people out there, who know very little about this wonderful corner of Scotland!
In January 2013 we launched our first monthly newsletter, reaching nearly 600 folk, now growing monthly as we head towards DGWGO's 2nd birthday. With over 8000 members on Facebook and 1250 on Twitter, a record weekly-reach of 148,200 people, DGWGO is becoming a really special community.
With the recent launch of dgwgo.com, we hope to make something very special and create a real buzz for this area! We at DGWGO thank you, the members and users of our pages, because without you, none of this would have ever happened.