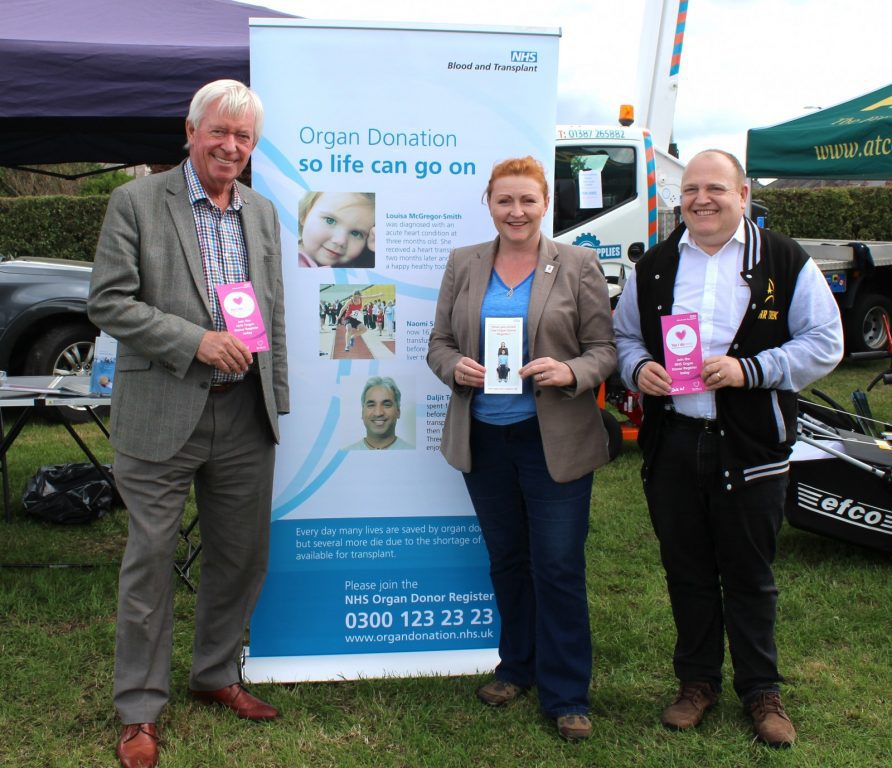 Emma Harper MSP used her speech in last week's Holyrood debate on the Human Tissue (Authorisation) (Scotland) Bill, to encourage members of the public to sign Scotland's Organ Donor Register.
The former liver transplant nurse said she believed those who opted in to the register could be thought of as "superheroes" because they "have the power to save so many lives."
A person on the register can donate a number of organs including their kidneys, heart, liver, lungs, pancreas, as well as the small bowel.
In Scotland around 50% of people have joined the NHS Organ Donor Register, but across the country people are still dying while waiting for a transplant. At present there are around 550 people with life-threatening illnesses who are on transplant waiting lists.
Commenting Ms. Harper said:
"In Chamber, I said that people who sign up to the Organ Donor Register could think of themselves as 'superheroes', because they have the power to save so many lives.

"In Scotland at the very moment there are around 550 people with life-threatening illnesses waiting on the transplant waiting list, who would be so grateful to receive the gift from a person who through tragic circumstances was able to pass on their organs or other tissue to save their life.

"Anyone registering can donate their heart, liver, lungs, kidneys, pancreas, or anything else, even their eyes, which could save the life of someone else or support their vision.

"Your decision could one day give someone else a second chance at life."