Loch Ken Trust, the community organisation supporting Loch Ken in South-West Scotland, is working to align their activity with all 17 of the UN Sustainable Development Goals, in what is considered to be a 'world-first' approach of ambition and intent.
The Loch Ken Trust was established in 2020 to "promote the natural, cultural and recreational assets of the Loch Ken area for the benefit of the public and to support sustainable local communities."  The Trust has broad aims and ambitions, varying from supporting the 'on-the-ground' visitor experience through to ensuring the management practices in place acknowledge the global climate emergency and principles of sustainable development.
Over the last year, work has been underway to draft 'the Loch Ken Plan' which aims to bring all of these aspirations together and provide a ten-year roadmap to guide activity and work of the Trust towards 2030. In what is considered to be a 'first' for this type of approach, the plan seeks to align with all 17 of the UN Sustainable Development Goals. These internationally agreed goals provide a framework for what is considered a genuinely 'sustainable' community.
With the Global Climate Change Conference due to get underway in Glasgow in only a couple of months, this is a pioneering example of a community-led organisation putting the UN Sustainable Development Goals into Practice.
This week sees the Loch Ken Plan being published for public consultation, seeking comments and input from all interested parties. The draft plan has been published here: www.lochken.org.uk/lochkenplan, with comments welcomed through the online feedback form by Monday 13th September.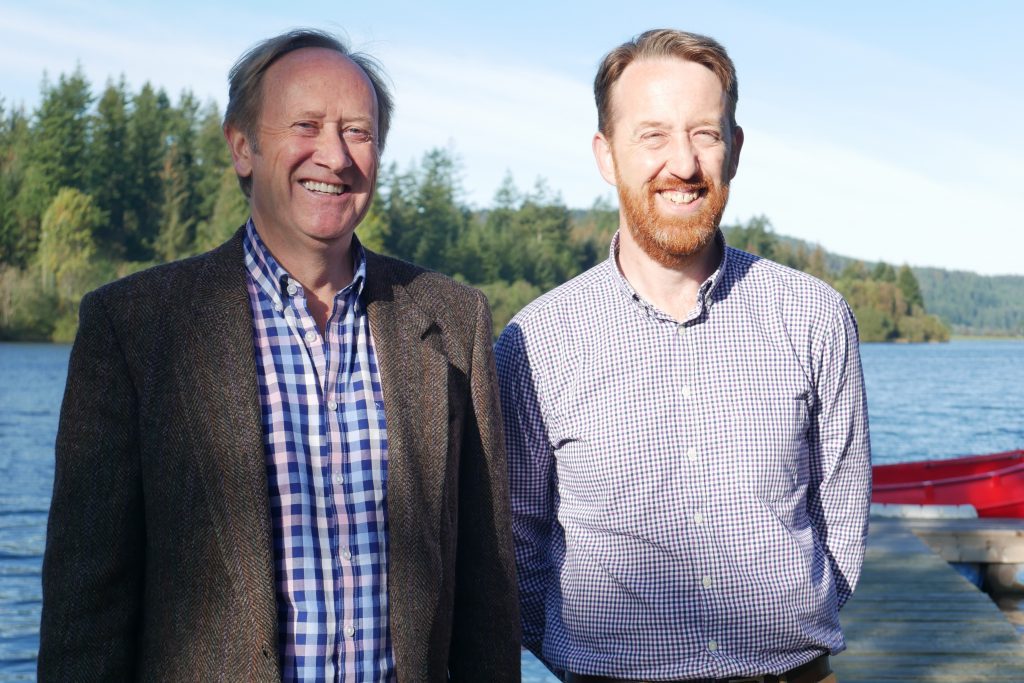 The work is being led by Barney Fryer, Loch Ken Trust Officer. Launching the public consultation on the Loch Ken Plan, Barney said:
"The next few years are going to bring many challenges to our communities, whether it is environmental challenges like tackling climate change, or the challenges to our economy in rebuilding from Covid.  The Loch Ken Plan is our attempt to guide the work of Loch Ken Trust in supporting our communities to thrive, whatever the future throws at us.

We really want to hear from as many people as possible, so please get in touch and tell us what you think.  Together, we can make Loch Ken the world's first truly 'Future Ready Community'."
Alan Smith, Chairman of Loch Ken Trust, added:
"The Trust has just had it's first birthday and to get to the public consultation stage on our 10 year plan already is a remarkable achievement against the difficult background we have all been experiencing.

With COP26 coming to Glasgow very soon this seems a very opportune moment to be asking the Loch Ken communities for their views on both sustainability and adaptation so that we can be genuinely future ready." 
The Loch Ken Trust are already working with Adaptation Scotland to identify adaptation actions that can be taken to make a more resilient community in the face of climate change. This 'Climate Ready Ken' project runs to March 2022, and will provide a toolkit of adaptation actions to be taken.
For more details about the 'Climate Ready Ken' project or the broader 'Loch Ken Plan', please visit the Trust website or follow on social media.