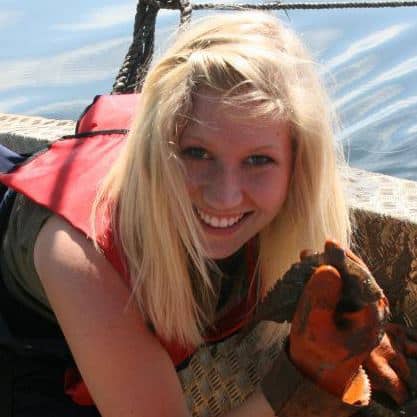 Dr Natalie Welden, an expert in microplastic pollution based at the School of Interdisciplinary Studies in Dumfries, is jetting off to Brazil to work with local government in Sao Paulo to tackle marine plastic pollution.
The Environment Agency of Sao Paulo is bringing together global expertise to take part in a four day workshop that will address issues around monitoring and minimising the effects of waste on marine life off the Brazilian coast.
In addition to exploring the ways in which Brazil tackles plastics and other pollutants in their waste water Dr Welden will share the key findings from almost ten years of research in the field of microplastic pollution; working alongside local researchers and officials as well as international scientists in support of Brazil's developing marine plastic monitoring programme.
Dr Welden said:  "I am honoured to have been invited to join esteemed colleagues from all over the world to help tackle a growing global problem.  It can sometimes feel like we are fighting a losing battle but when I see so much interest from local governments both at home and abroad supported by increasing public awareness this feels like a fight we can win."
Head of School Professor Carol Hill said:  "Natalie is one of our brightest academic researchers and I am sure she will make a worthwhile contribution to the efforts being made in Brazil.
"The School of Interdisciplinary Studies is a centre of excellence for environmental studies and this represents a strong new link for our already internationally recognised team."
Dr Welden leaves the UK for Sao Paulo in Brazil on Monday 4 and returns on Saturday 9 November.