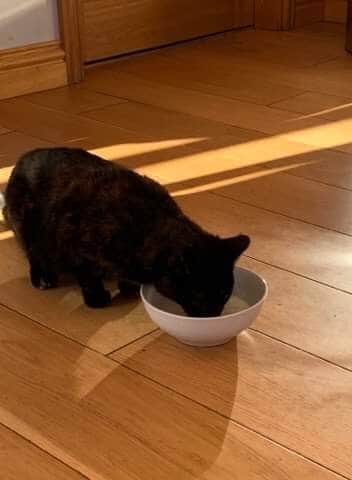 It was looking like it would be a sad Noel with 'No Nell' for a family of holiday makers from Manchester, who lost their beloved family pet whilst on holiday at Sandgreen in Dumfries and Galloway in August this year, until a local family found the missing furry tourist 3 months later, 7 miles from she went missing.  
In August this year, Nell was staying with her family from Manchester at Sandgreen Holiday Park in Gatehouse of Fleet when she was reported missing.
It was only when a poster appeal caught the eye of the local farmer's daughter that the search took a positive turn.
Annabel Hutchison, aged 6, together with her brother and sister, Beth and Jack, took it upon themselves to look around their farmland for clues.
Mum Lizzie said: "The children spotted Nell on our land, which is 7 miles away from the caravan park, and after laying out a steak pie to lure her in, we were able to rescue her.

"As a family, we were absolutely delighted to help with the search and return her to a loving family. She is a cat with a lot of character and so well loved."