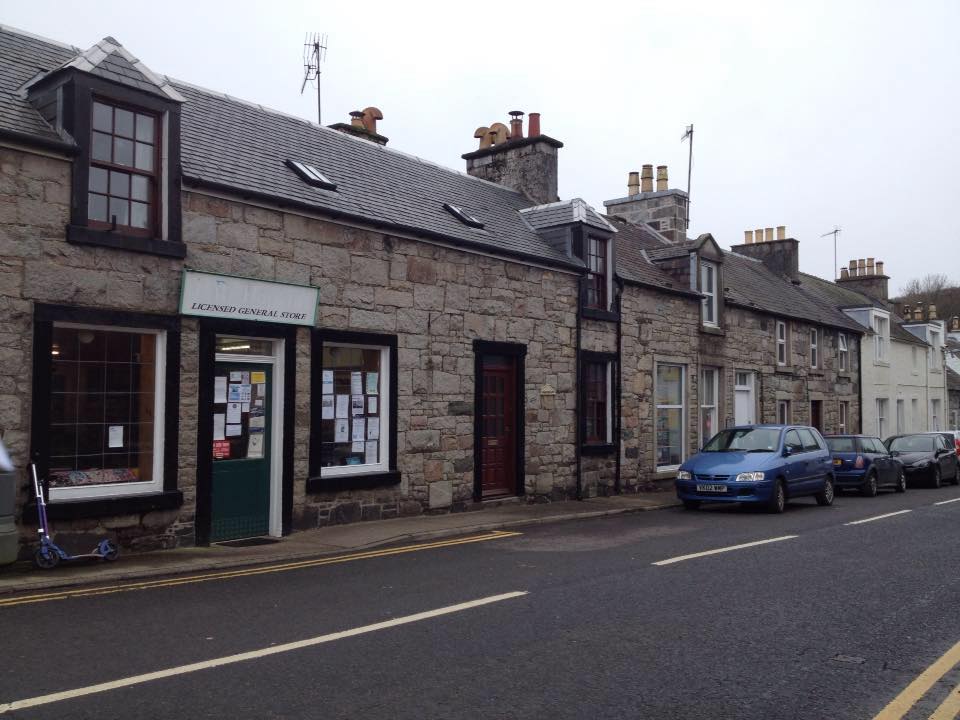 Big Lottery award to save the last shop in New Galloway and regenerate the local community.
New Galloway's community has been awarded a grant from the Big Lottery Fund to save the last shop in the Royal Burgh which was facing closure.
The £800,000 award will fund a plan to purchase the only general store and attached house and establish a community shop and self-catering flats targeted at the outdoor tourist trade.
The award has been secured by New Galloway Community Enterprises (NGCE) Ltd, a Community Benefit Society owned by local people and supporters.
Mike Brown, Chair of NGCE, said: "We are delighted to receive this grant which will mean so much for everyone in New Galloway. Not only will it secure the future of the shop which has a vital role in the community but it will generate income for the community through the self-catering flats and create much needed employment."
New Galloway's proposal, which has been shaped by extensive local consultation,  includes funding for a part-time Community Engagement Officer who will work with individuals, businesses and organisations to help people access practical assistance and information and to develop projects benefiting the area.
Last week NGCE launched a Community Shares Offer to raise the £20,000 the  residents and friends of New Galloway need to contribute as their share of the project. There's more information available on how to buy Community Shares HERE
Maureen McGinn, Big Lottery Fund Scotland Chair: "I am delighted that New Galloway will benefit from a new state of the art community hub, thanks to this contribution from the National Lottery. Since its launch ten years ago, our Growing Community Assets fund has invested £98 million in 181 projects across the country. This award to New Galloway Community Enterprises Ltd is another great example of local people doing it for themselves and I look forward to following their progress as they pursue their community ownership ambitions."

Picture Credit : (NGCE)