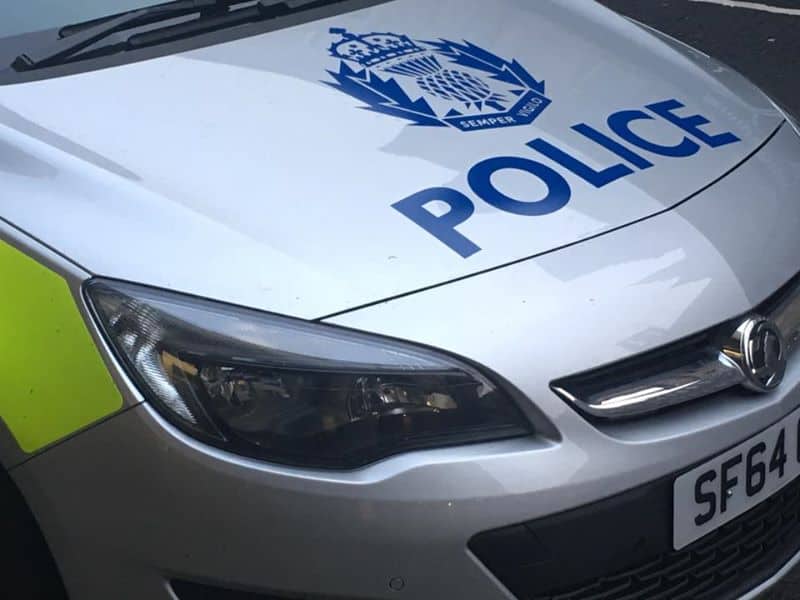 POLICE OFFICERS are appealing for witnesses after a near miss collision between a car & mother and son, on Monday 10th February.
About 3.15 pm on Mon 10th Feb, a 38 year old woman and her 5 year old son were walking home from St Andrews Primary School, Dumfries, where they stopped at the traffic light crossing where Brooms Road meets Glebe Street/Cumberland Street, Dumfries.
When the traffic lights turned red the 5 year old boy went to cross the road, walking slightly ahead of his Mother.
As the boy was just reaching the pavement on the opposite side of the road, his mother was half way. As she went to cross the second half of the road, a silver/grey coloured  Taxi drove through the red light and in between the woman and her son, narrowly missing them.
A Partial registration was provided to Police with the last 3 letters being WTF.
Police are appealing for any witnesses and are looking to trace the driver of the Taxi.
If you have any information in relation to this incident, please contact Police Scotland on 101 quoting Ref 2460 of 10th Feb.