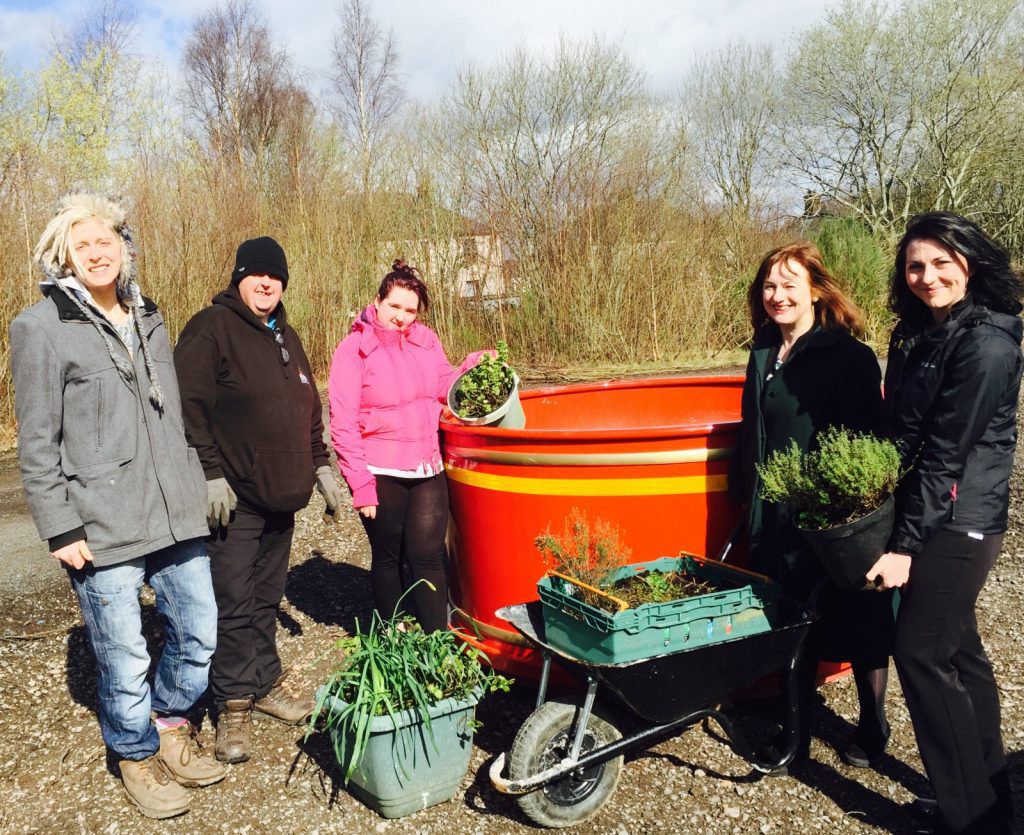 A new home has been found for the Queen Street planters, following the intervention of MSP Joan McAlpine.
Lack of community engagement over the placing of the planters prompted a backlash from Queen Street residents last month and the MSP successfully lobbied the Council for their removal.
Hearing of the row, Ivor Gott from Sandside Community Garden project contacted the MSP to offer their garden as a suitable home for the planters.
After a few phone-calls between the MSP's office, the Council and Sustrans it was agreed and the planters have been delivered and taken pride of place in the garden.
Ms McAlpine said:
"It's fantastic that there has been such a happy ending to this story.
"I am very supportive of the efforts to improve the amenity around Queen Street, but the residents were right that they had not been consulted, and the large planters simply looked garish in situ.

"But they look absolutely great in their new home over in Sandside – there is a generous plot of land so they fit right in!

"The community garden project is to be commended – the team are truly inspiring and passionate about instilling a sense of pride and belonging in the area, as well as all the other benefits that community garden projects bring."
Stacy Bradley, SNP Council Candidate for West Dumfries said:
"I'm happy to see progress with the garden and it's great that the planters have found a welcome home.

"I'm looking forward to continuing to support the garden as it grows."