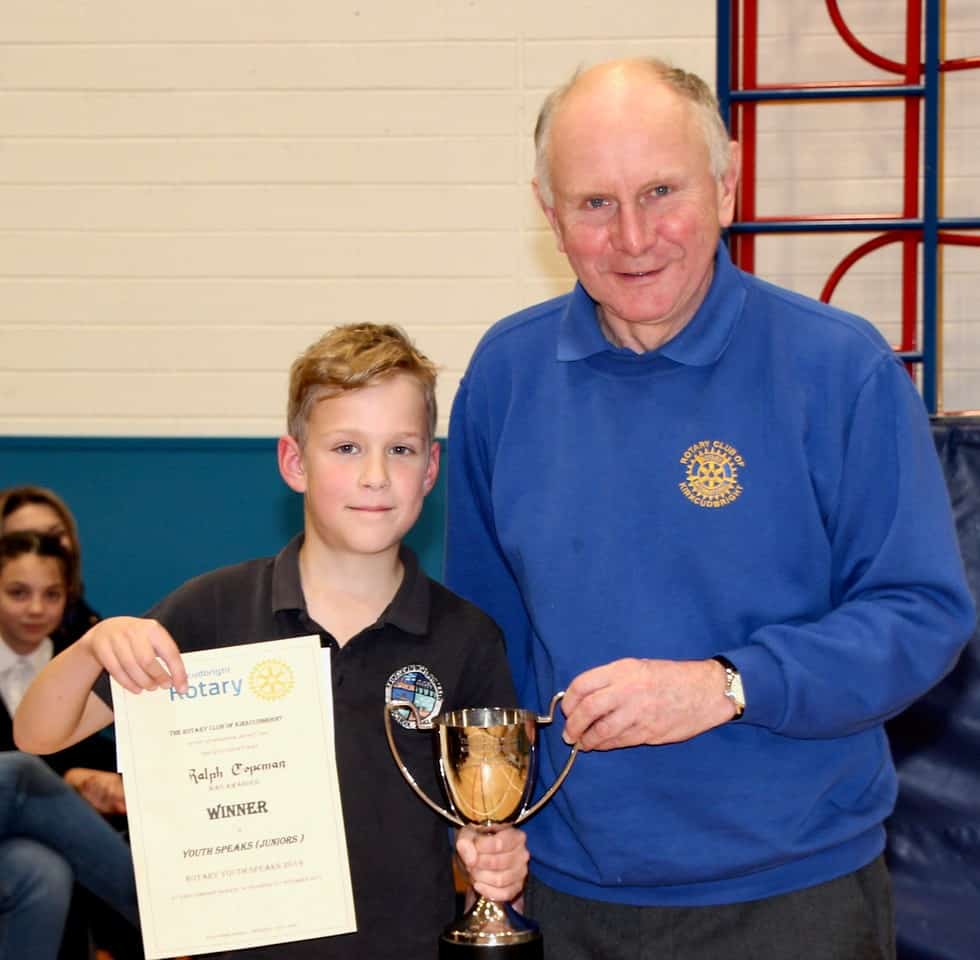 Kirkcudbright Primary school was the venue for the annual Junior Youth Speaks competition run by Kirkcudbright Rotary Club and held on the 21st of November, Fourteen primary school children from Borgue, Twynholm, Gatehouse, Auchencairn,and Kirkcudbright took part.
The contestants were extremely well prepared and delighted the large audience of parents, siblings and Rotarians with their amazingly varied speeches. The topics were wide ranging and included various sports, wild animals, unusual pets, debilitating medical conditions, WW2, littering, Poland, and computer programming.
The judges were Gordon Cowan, Ian Rodger and Graham Finch. Their difficult task completed, Graham delivered the judges comments and announced the winners.
Third equal were Clary McLaughlin-Clear from Gatehouse Primary who spoke about the impact of Multiple Sclerosis and Carla Stevenson from Kirkcudbright Primary whose subject was pigs.
Second place was awarded to Beth Hutchison who spoke about Parkinsons Disease; Beth is also a pupil at Gatehouse Primary
The very worthy winner was Ralph Copeman from Kirkcudbright Primary who spoke about computer programming. Ralph spoke with conviction, engaged his audience and used humour cleverly. His visual Aid was excellent.
The certificates, prizes and cups were presented by Alex Kinnell, president of Kirkcudbright Rotary Club.
Our appreciation once again must go to the Head Teacher and staff for hosting this annual event