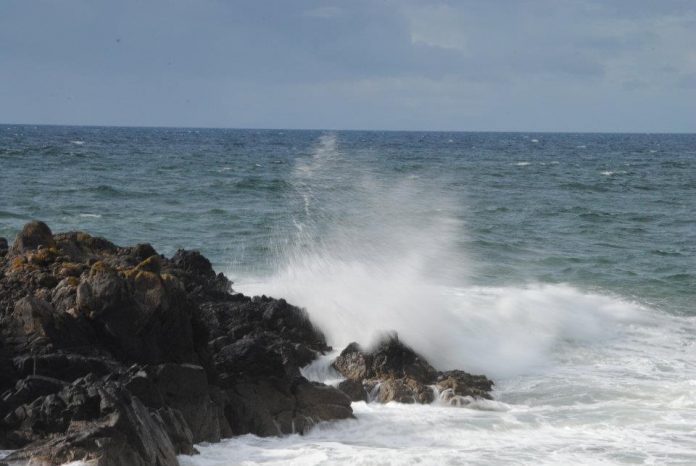 The Met Office have issued a Yellow weather warning for severe rain and wind for South West Scotland this Friday and Saturday 12/13 of October, threatening possible gusts of wind of up to 70 to 80 mph in coastal areas and higher ground and with high tides there is also a risk of flooding. 
The Met Office stated – "The zone of heavy rain affecting England and Wales on Friday is expected to slowly move northwards on Saturday, with the focus of heaviest rainfall slowly moving away from south Wales but increasingly into parts of Scotland. Areas of high ground exposed to the south and south west will be most affected, with the potential for 50-80 mm in 12 hours, and a chance of over 120 mm in a few spots by the end of the event. The rain is expected to be accompanied by strong winds, which may increase autumnal leaf fall and potential for blocked drains/culverts, heightening the potential for flooding.

Gusts 50 to 60 mph are likely in some places, with potential for gusts of 70 to 80 mph around exposed coasts and hills. High tides are also near their peak, heightening the risk of coastal impacts due to large waves. There is a chance of gusts over 80 mph in the Western Isles during the afternoon and evening. The strongest winds are expected across eastern areas of Northern Ireland during the early morning followed by Scotland from late morning onward."
Heavy and persistent rainfall on Friday will begin to move north on Saturday, extending the potential flooding risk.
What to expect
There is a small chance that homes and businesses could be flooded, causing damage to some buildings
There is a slight chance of power cuts and loss of other services to some homes and businesses
Where flooding occurs, there is a slight chance of delays or cancellations to train and bus services
Spray and flooding could lead to difficult driving conditions and some road closures
There is a small chance that some communities become cut off by flooded roads
To keep an eye on the weather in your region please keep click https://www.metoffice.gov.uk
For local flood warnings click HERE
Comments
comments