First open on 29th September 1792, the Theatre Royal Dumfries has endured a lot in its 225 years. When first built, it was known as the New Theatre, but was 'patronised by Her Majesty' in 1810 and, from then on, has been called the Theatre Royal.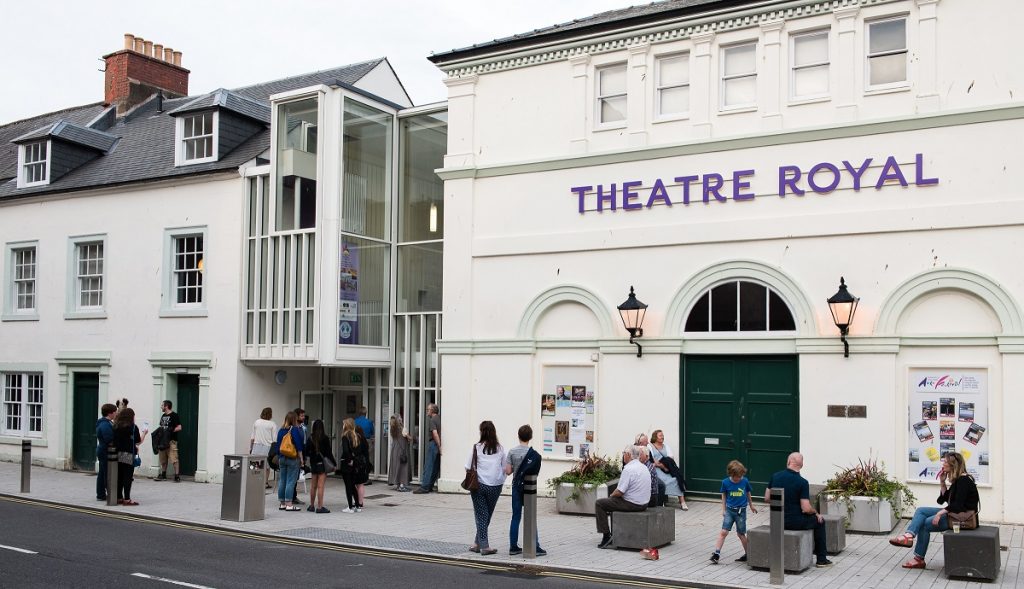 Remodelling took place in 1876, by theatre architect C. J. Phipps; this resulted in an increased capacity of 1000, a fact anyone that has visited the present-day theatre will find hard to imagine. The present theatre seats 190 in the main auditorium.
Many famous actors of the time, including Edmund Kean and Mrs Kemble, trod the boards of the Theatre Royal. Robert Burns, living in Dumfries at the time, supported the building of the theatre and wrote verses for performance there. Playwright J. M. Barrie also visited the theatre regularly.
By the turn of the 20th century theatre audiences had dwindled and, as a result, the theatre was used as a cinema, an auction hall and a roller-skating rink. Sadly, in 1954, the theatre closed its doors.
This is not the end of the story though and in a wonderful twist, the Guild of Players, the local amateur dramatic company which was formed in 1913, purchased the theatre in 1959. Adjoining properties were purchased and many improvements were made over the years, but the upkeep of the theatre, together with grant funding difficulties, made closure a real possibility. So much so that the Guild of Players drew up plans for the sale of the building in 2010.
Dumfries and Galloway charitable organisation The Holywood Trust stepped in to help ensure that the theatre remained open 'as an important community resource.' Other funders quickly followed.
The theatre is now fully open following the redevelopment in 2015. Modern features have been combined with maintaining the atmosphere of the original 1792 theatre. The redevelopment is a fitting tribute to the tenacity and determination of the Guild, and to the generosity and commitment of its funders.
The Theatre is beginning a year of celebrations, commencing with a Civic Reception to mark the occasion on 10th October.
Comments
comments