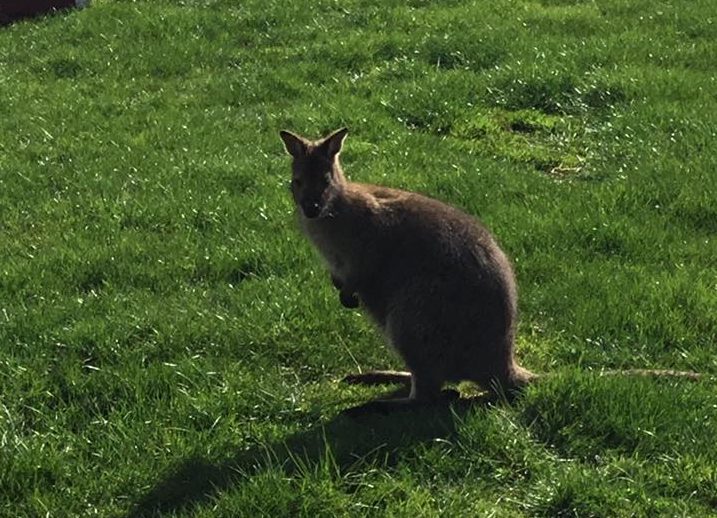 A young wallaby has died following a break in at a popular family play park, Dalscone Farm Park in Dumfries.
CCTV Footage filmed on Saturday evening between 6.00pm and 7.30pm and filmed 5 men/boys in the farm park. The unknown group then vandalised farm machines and some equipment, they also chased the parks wallabies around their paddock, leeting two of them out of the enclosure and unfortunately the third has died through stress.
The Police discription of the 5 people involved are , one had dark hair, dark top with grey bottoms, second had dark hair,  the third also was wearing a dark top and blue trousers, the forth dark hair and all dark clothing grey top with black sleeves and grey trousers wearing a dark woolly hat and the fith was wearing a dark puffa jacket, light coloured hoodie underneath and dark trousers.
Park Manager Ben Best Said in a facebook post "Does anyone know who these men/boys are? They had been causing havoc at Heathhall garden centre before heading here!

It all happened between 5.50 pm and 6.50pm any information would be greatly appreciated, please call 101 to let police know any potential leads."

Ben continued to say  "Thanks to Alistair from Nithsdale vets for all his hard work to try and save Mick our baby Wallaby!"