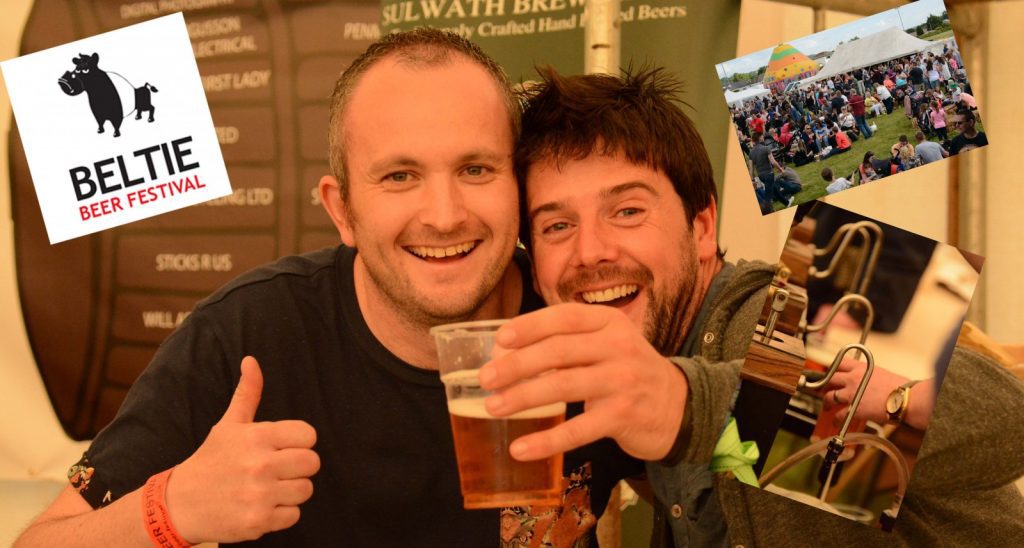 HEY all Beltie Followers tickets will be available to buy for the 2017 Beer Festival at Park Farm Dumfries from the Midsteeple Box Office and online through Midsteeple from 10am Thursday 16 March!
Beltie Beer Festival is 3 years old this year, it is an event raising money to help Dumfries Rugby club and its community goals taking place on Saturday June 3rd 2017.
A Spokesman for the festival said " This year we are aiming to build on our reputation of being a truly family friendly event with Kids entertainers, bouncy castles and fairground rides. Our guest brewers include locally sourced ale, cider and a Pimm's and Prosecco bar along with locally sourced food. Plus as always there will be live music throughout the day more details to be confirmed."

They went on to say " We have listened to comments from last year and implemented the following;
– Extended our Licensed times
– Increased toilet capacity by siting portable toilets closer to the event site
– Tokens will be usable on the Funfair

We have put a charge on for kids as there was confusion last year as to whether a ticket was required if kids where free. We need to know this for capacity. Giving the 2 kids tokens in return will actually save you pennies but help us know how many people are on site."
Advanced Tickets the 2017 festival are priced as follows;
Adults £8
Children £2 (under 16 when purchased with an adult ticket) –
(The child ticket can be exchanged on the day for 2 kids tokens for the fair worth far more than £2!)
Tickets on the gate (Subject To Availability on the Day).
£10 Adult
£2 Children
Event Times:
Saturday June 3rd 2017
Noon – 18:30
LAST ORDERS AT 18:00
More information to come soon about what's happening on the day…don't delay on your tickets as demand is pretty high! Click HERE to purchase from 10am Thursday 16 March
DGWGO is proud to be an Offical media partner with Beltie beer festival since 2015.