The Theatre Royal, Dumfries was packed out last night, February 1st 2017, when Scottish actor 'Bill Paterson, Star of Stage and Screen and Radio since the 1960's came to the theatre in support of the 'Ian Wardlaw Drama Trust'. The popular evening was presented in support of the Trust, which is marking its Silver Anniversary year in providing funds for  those interested in improving their drama skills to attend courses or workshop weekends.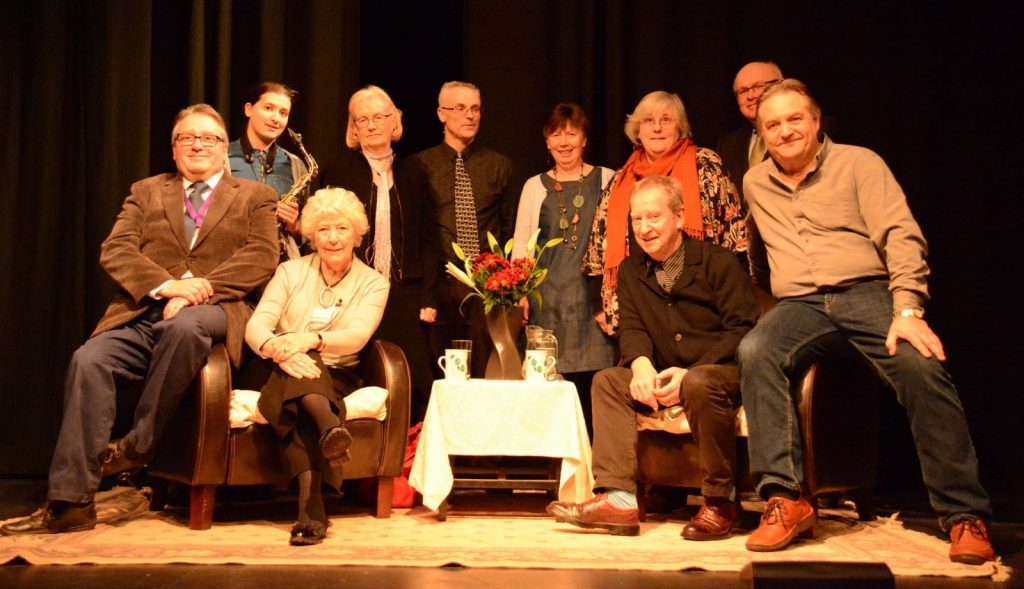 Bill Paterson who has starred in many Plays, Tv shows and Movies including The Killing Fields, A Private Function, The Singing Detective, Crow Road, Dr Who, The Adventures of Baron Munchausen, Spice Girls Movie and more recently the massive hit series Outlander. Also the 2016 film version of 'Dads Army' in which Paterson played the part originally played by Dumfries town's very own 'John Laurie' famed for his line 'We're All Doomed.Has also worked with many of britain's greatest performers including Leonard Rossiter, Oliver reed,Billy Connolly, Eric Idle, Sir Ian McKellan, Jim Broadbent, Annette Bening and Dame Maggie Smith to name just a tiny handful.   Bill was Interviewed in front of a sell out audience in the Theatre Royal ( Scotland's Oldest Working Theatre) by Trust Patron Emeritus Professor Jan McDonald.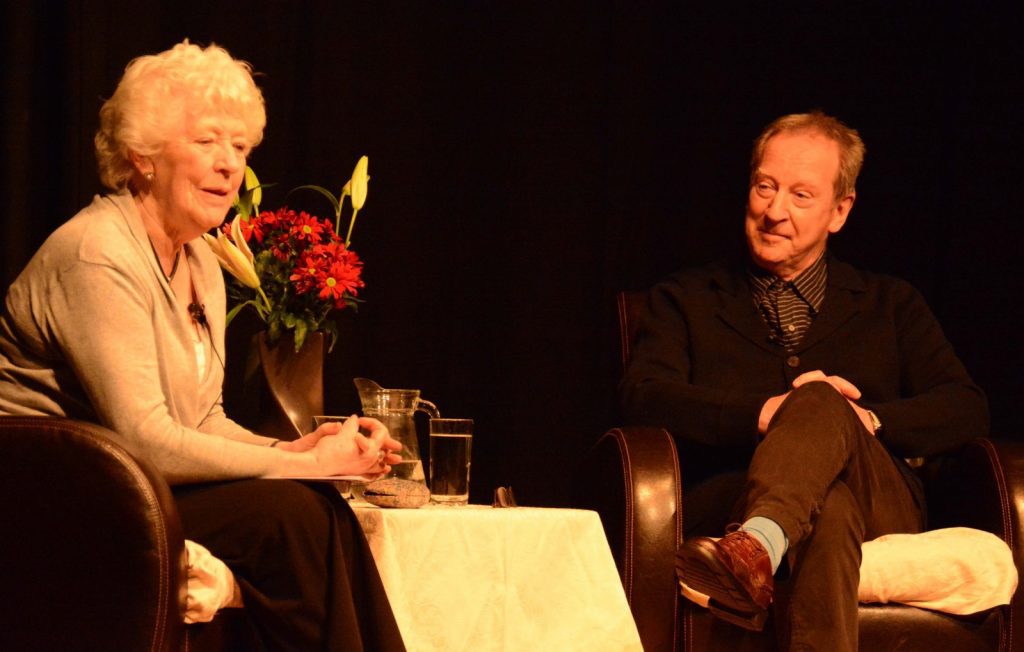 Bill and Jan have a long established friendship, and he spoke of his early days as an actor, with the Citizens Theatre, with 7:84 on tour with "The Stag, the Cheviot, and the black, black oil".  This seminal piece of theatre marked a change in Scotland's theatre style, and Bill revealed that there was a great deal of collaboration between cast, writer and director during rehearsal.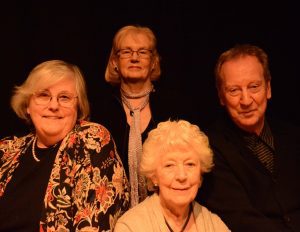 After a good hour or so of chat from Bill about his experiences and stories of his acting career spanning over the decades, the audience members were given the chance to  ask the star about his relationship with Daleks, (friendly, but not very chatty), about his choice of parts and avoidance of classical roles ("not my kind of thing – though I go to watch my friends") and after he had told us he had had to miss out on two roles that he had regretted afterwards in films 'Gregory's Girl' and 'Local Hero' I ( RB of DGWGO ) had the chance to ask him if there were any other roles he had ever regretted turning down  and any that he had regretted accepting ( To which he coyly answered , that every actor had regrets of roles that they had missed out on and regrets about some of the ones they have accepted) .
In an exclusive, never to of been on stage before Bill also recited a piece of his written work throughout which the crowed roared with joyous laughter as he read a tale of his student days, when he represented Scotland in Venice.
Mark Alexander of the Theatre Royal said "It's a delight to welcome an actor of such distinction to the Theatre Royal – we hope he may find time to visit again."  Linda Wardlaw said "The Trust is hugely grateful to both Bill and Jan for their generosity in supporting our fund-raising, and for giving us such a memorable evening."
IAN WARDLAW was born in 1925 and lived and worked in Dumfries. His spare time was almost entirely devoted to working for and with the Guild of Players. Directing, acting, lighting were his principal activities but he also put a lot of effort into the business of nursing the Guild through difficult times in an effort to make sure that it survived, improved and expanded for future generations to enjoy. You can find out more about the trust by clicking HERE
Images Copyright  R.B Photography