Families and children have been attending screenings of Encanto and Sing 2 in the pop-up cinema which is now housed at the Loreburn Hall which has just been opened for the first time in 18 years.
A new large screen cinema compliments, three new bars and a Le Haggis lounge which will present live jazz and cabaret as part of an immersive experience.
Cinema goers will be able to have a beer, or a glass of prosecco, as well as authentic popcorn as they relax into a sofa experience while they watch the latest movies.
Allison McLellan, Head of Operations at Loreburn Hall said "We have listened very carefully to local people and our low-priced cinema tickets and food and drink is about us being realistic about how much money people have so that we encourage people to get out of the house and come and socialise."
The project is being run by organisers of the Big Burns Supper who are keen to get the community involved in the running of the hall.
Rachael McDougall, Chair of the Board that is temporarily running Loreburn Hall said: "This is a community space, for and by the community, Big Burns Supper is a unique non-profit organisation that is testing the use of the space over the next 11 months. If you have an idea for a community event, come and talk to us."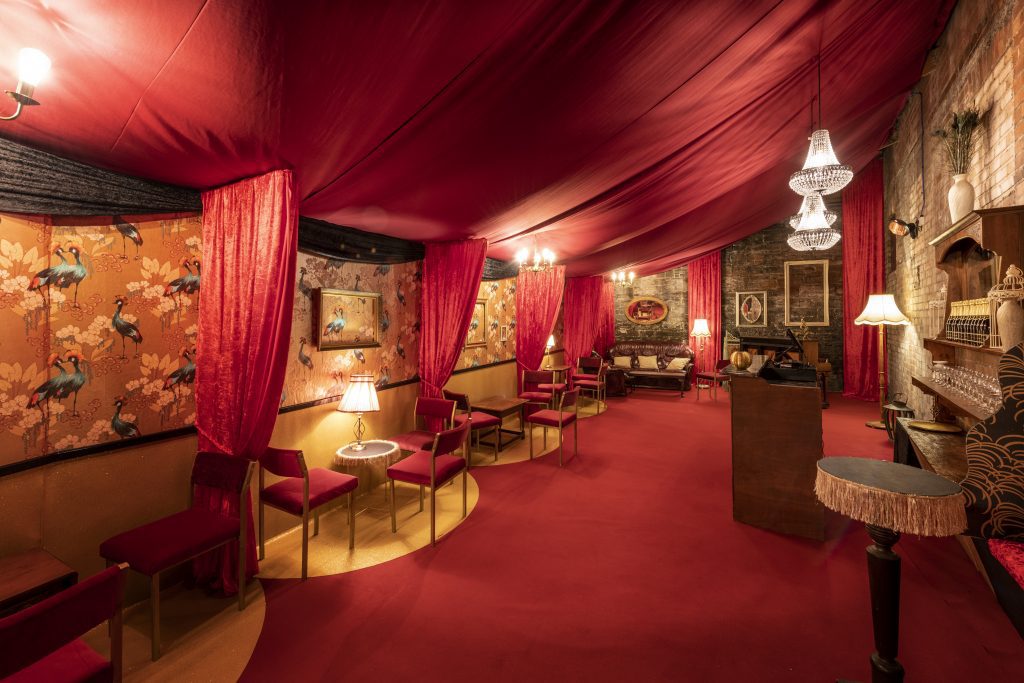 Later in the week audiences are being treated to Sonic the Hedgehog and Phantom of the Open – the heart-warming true story of Maurice Flitcroft, who entered the 1976 British Open despite never playing a round of golf before. An uplifting and moving comedy drama about pursuing your dreams and shooting for the stars, no matter what hand you're dealt.
At the end of the month, the space will transfer back into a concert venue for three days of live music for a bank holiday weekend of events.
On Friday 29th April the venue is open from 3pm until late with The Quo Experience, and The Bob Marley and The Wailers Experience.
On Saturday 30th April the venue opens at 2pm until late for a back-to-back session featuring The Complete Stone Roses, Love DistrAction, Simple Minded, Hells Bells, and Deacon Blues.
On Sunday 1st May the venue opens at 2pm until late with Rocketman, Abba Revival and Mercury taking the stage.
All events will also feature a full programme of local artists across the three spaces.
Anyone who wants to get involved, or has an idea should email ideas@bigburnssupper.com or call the team on 01387 733717