Scotland's premier string orchestra makes a welcome return; the brilliant Paines Plough performs another thought-provoking piece of theatre; and Scotland's new super band showcase their innovative contemporary dance as Dumfries & Galloway Arts Live continues its 2017 programme.
The 2017-18 Arts Live programme is now in its second year, delivering quality live performing arts to venues across the region. Organised and run by the Dumfries & Galloway Arts Festival team, Arts Live is a network of venues, artists and promoters hosting performing arts events across the region to create a diverse year-round programme.
Theatre and music are at the heart of Arts Live, but dance, puppetry, the spoken word and comedy are scheduled into the calendar.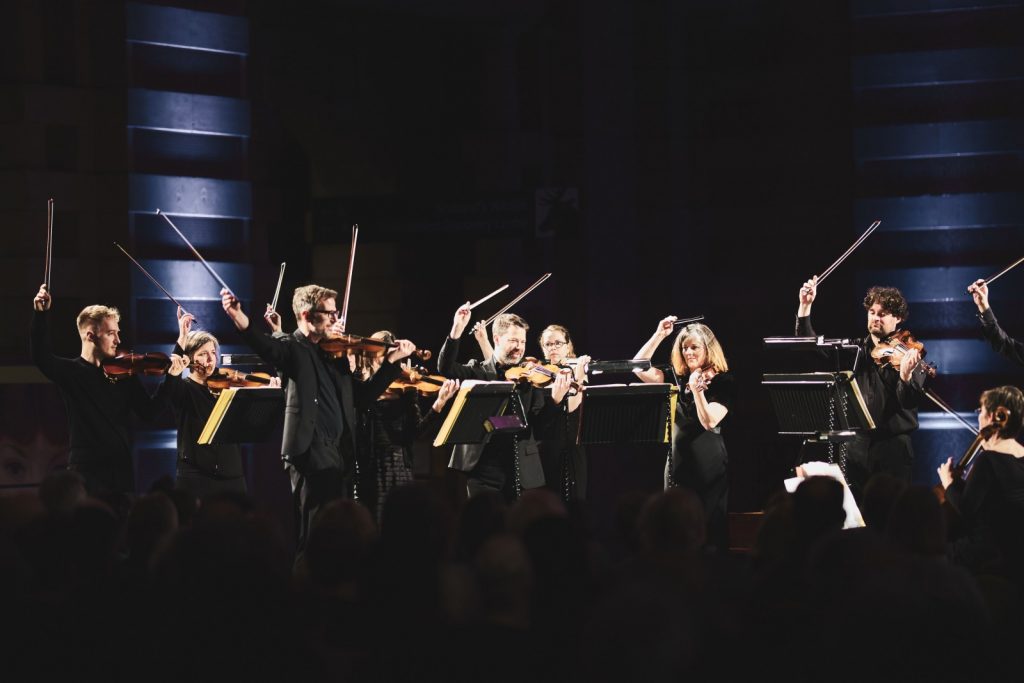 The Scottish Ensemble returns to Dumfries and Galloway for a third year for a series of concerts and workshops. The first event takes place on Tuesday, 17 October, at the Theatre Royal, Dumfries. Entitled The Power of Five, the musicians get up close and personal with Mozart and Brahms.
On Thursday, 15 March 2018, also at the Theatre Royal, the orchestra will play Court and Country: a concert of refined and rustic rhythms from Bartók to Bach, plus a mini folk session with guests Chris Stout and Catriona McKay.
The Ensemble begins its three-day residency at the 2018 Dumfries & Galloway Arts Festival on 25 May with a performance in the Theatre Royal entitled Mozart by Numbers, a portrait of genius, from solo to symphony. This concert will open the 39th festival, which takes place between 25 May and 3 June, and will herald the beginning of the Ensemble's three-day residency.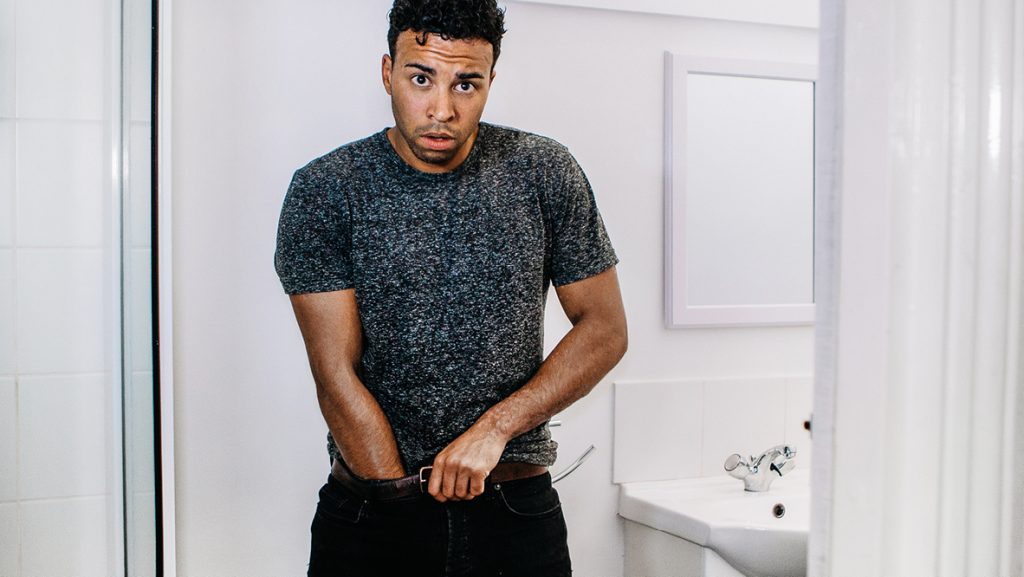 The brilliant Paines Plough touring theatre company make a welcome return to the region with their stunning production, Growth, a comedy about growing up and manning up by critically-acclaimed writer Luke Norris. The play won the prestigious Fringe First Award at last year's Edinburgh Festival Fringe and comes to the Theatre Royal, Dumfries, on Wednesday, 27 September, as part of its national tour.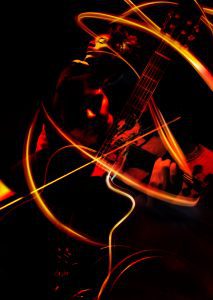 Scotland's new super band, Brewband, blurs boundaries and challenges people's perceptions of identity. Created by award-winning disabled choreographer Marc Brew, this inclusive music and dance performance brings together top Scottish rock artists and dancers in a promenade-style evening of music and dance. Brewband come to Dumfries' Theatre Royal on Wednesday, 25 October.
Arts Live works in partnership with its network of venues, artists and promoters to facilitate the programming of quality touring performing arts in the region. To this end, the organisation supports local venues, artists and promoters to bring their own events to Dumfries and Galloway and there are a number of excellent shows coming up in July.
Stewartry-based theatre company Fox and Hound will perform three plays in one night at the Old Well Theatre, Moffat, on 14 July.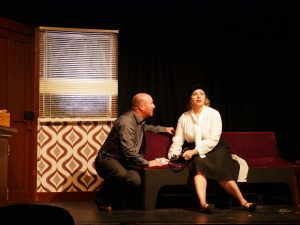 The first performance is an hour-long double bill of Tennessee Williams' powerful shorts Ivan's Widow and Talk to Me Like the Rain and Let Me Listen. The third play, 1in2 Chance, was written by the theatre group's Helen Fox and will premiere on the Isle of Skye on 7 July before embarking on a tour of Scotland taking in, as well as Moffat, Nairn, Oban, Linlithgow, The Edinburgh Fringe, Dalbeattie and New Galloway.
Established two years ago, Fox and Hound are earning a reputation for excellence in delivering high quality performances to festivals and venues around the UK. Their production of Tennessee Williams' 27 Wagons Full of Cotton premiered before a sell-out audience to high critical acclaim and this stunning double-bill of Ivan's Widow and Talk to Me were hailed as "beautifully crafted performances" at this year's Brighton Fringe.
On Saturday, 22 July, Stranraer celebrates its fourth century as a Royal Burgh with a number of family orientated activities brought by Stranraer 400. This includes a concert in the Millennium Centre featuring pipes and pizza and Scots trad sensation Skipinnish (Main image). Famous across Scotland for their youthful, zesty, high energy traditional and contemporary sounds, Skipinnish blend superb vocals with brilliant musicianship. They will be supported by popular Stranraer band Life O' Reilly who perform a mix of Scottish and Irish traditional tunes and songs as well as contemporary, blues, rock 'n' roll and country. The multi-award-winning Lochryan Pipe Band will also feature on the night.
In a theatrical collaboration between Arts Live, the Theatre Royal, Dumfries, Soul Soup, the CatStrand and Dumfries Carers, The Bunbury Banter Theatre Company, together with a group of local young people, will explore, rehearse and stage the relevant and compelling verbatim play Blackout by Davey Anderson. The performances takes place in Dumfries' Theatre Royal on 28 and 29 July before moving to the CatStrand, New Galloway, on 30 July to be shared and then staged in conjunction with the venue's youth performance, as part of a double bill of evening entertainment.
Look out for more events for 2017-18 on www.dgartslive.org.uk
All tickets from the Midsteeple Box Office, Dumfries, on 01387 253383.
Comments
comments