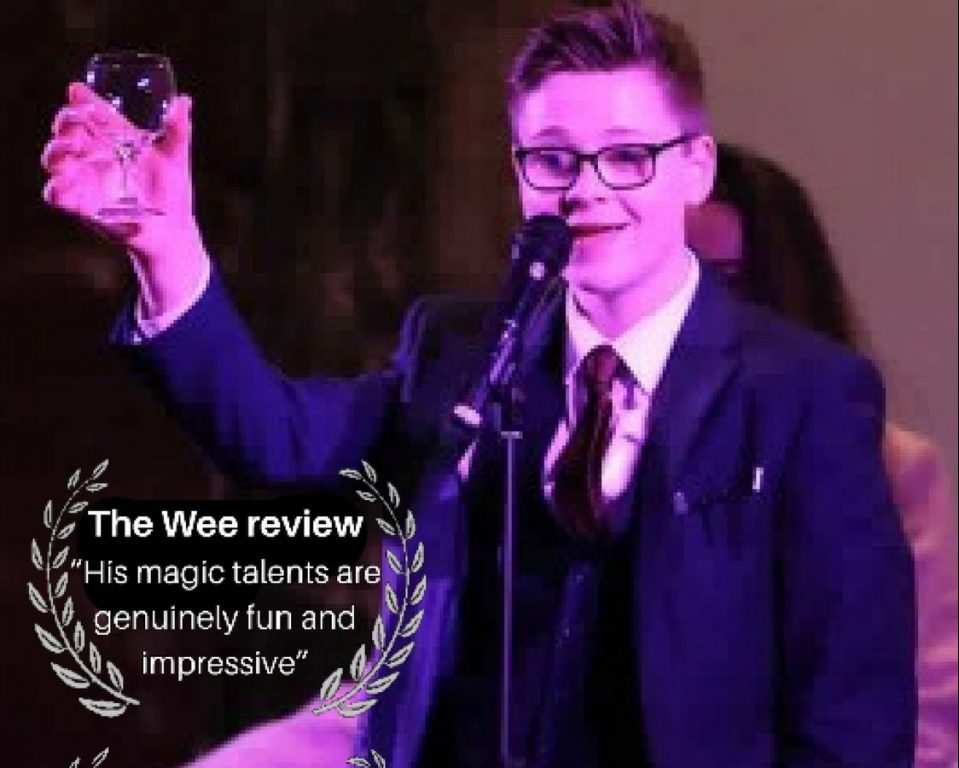 Brandon Barrett from Dumfries finally brings his sellout award winning comedy magic show to Dumfries his hometown. After performing various shows around Scotland Brandon is happy to announce he will be previewing his Edinburgh fringe show in Dumfries.
Brandon discovered magic four years ago after being given a magic kit as a Christmas gift. It was the start of something that now takes up every hour of his spare time as he balances school studies with the many events he provides entertainment at for a range of audiences at events across Scotland.
In the last year Brandon has been touring up and down the country performing  in multiple bill comedy shows, entertaining at private events and weddings and most notably he brought his  debut solo show to the Glasgow International Comedy festival where he performed to a sell out crowd.
Speaking about his upcoming show Brandon said:
"I usually find most of my opportunity's have found me in larger areas, like Glasgow. So I am very happy to be performing in my local town"
The show will take place on the 31st of July at "The Room: Troqueer Arms, 152 Troqueer Road Dunfries" Tickets are available via the bar or on the night. (due the show having some mature language the show is 18+)