Glenwhan Gardens is located seven miles east of Stranraer and in the gardening world, is still relatively young. Sculpted out of the moorlands, Tessa Knott has developed the gardens for the past forty years into one of Scotland's most distinctive and beautiful gardens.
During the development of the gardens, Tessa inspired her own children to love and appreciate gardens and the outdoors, often reading the Secret Garden to them. This, coupled with the frequent drives past Dunragit House's walled garden, instilled a sense of wonder and love for gardens. The old hidden door of the walled garden led the Knott children to believe this was in fact the 'Secret Garden'.
This had a creative impact on her children and especially her son, Richard, who is passionate about the arts. Taking great inspiration from his mother's mission to create a truly wonderful, magical garden, Richard has gone on to be an artist and television, theatre, and film actor. Richard landed a role in the 2020 blockbuster The Secret Garden, which stars Colin Firth and Julie Walters. Richard plays a captain in the British Raj, George, one of the first characters introduced in the film, a friend of Mary Lennox's parents.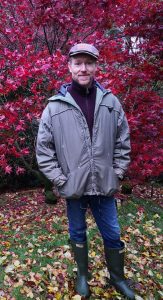 The blockbuster film was set to hit theatres in April, but, due to the pandemic and lockdown, it was later pushed back to be released in August. The Royal Horticultural Society (RHS) partnered with STUDIOCANAL to deliver a programme of gardening events and activities across the country, including working with schools and communities to encourage children and their parents to unlock their own imaginations; explore wildlife and insects and all our gardens have to offer. Much of these workshops and activities had to be postponed, but Glenwhan Gardens is exploring ways to engage with local children and parents to deliver events and activities in Spring 2021.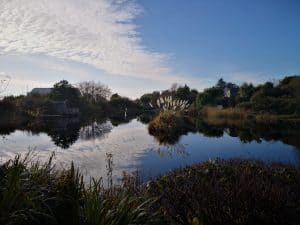 The film became available to stream in the UK from home with Sky Cinema in September and Glenwhan Gardens is looking to arrange an outdoor screening of the film in 2021. For now, the public is welcomed to visit Glenwhan Gardens for a walk through the gardens and moorlands. At a time where well-being is most crucial, visitors can make use of this amazing space for some fresh air; you may even spot some winter wildlife. The Garden is open by an honesty box until April and dogs on leads are welcome.
For more information about Glenwhan Gardens, including admission prices, please visit www.glenwhangardens.co.uk.