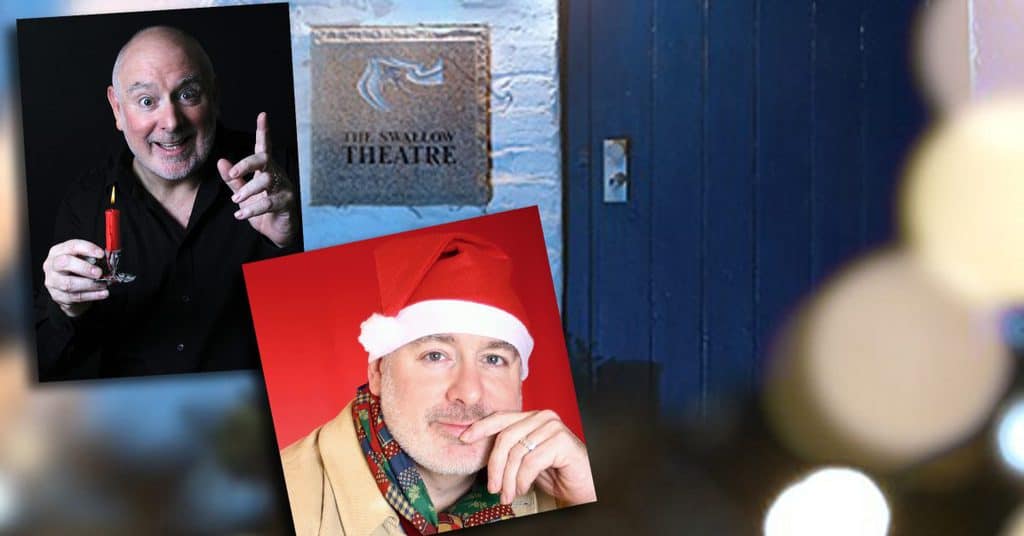 This December, The Swallow Theatre near Whithorn is presenting two nostalgic Christmas shows from the multi-award winning actor Guy Masterson.
At 7.30pm on Monday 9 December and Tuesday 10 December, enjoy a trip back in time to a simpler age with 'A Child's Christmas in Wales and Other Dylan Thomas'.
Dylan Thomas is one of Britain's best-loved writers most widely known for the 1950s radio drama and 1971 film 'Under Milk Wood'. Here world-renowned performer of Dylan Thomas's works, Guy Masterson, brilliantly reveals the magic of some of Dylan Thomas' other writings in a performance "of staggering energy and invention" (The Scotsman).
'A Child's Christmas in Wales' is a seasonal masterpiece recollecting the writer's boyhood Christmases in a small Welsh town, and is the centrepiece of the evening's entertainment.
Masterson's command of Thomas's wordplay is remarkable, akin to his great uncle, the late Richard Burton. Masterson won The Stage Award for Best Actor in 2001 for this performance. Come and experience the richness and magic of the English language at its very best!
On Tuesday 10 December at 2pm, Guy Masterson performs 'A Christmas Carol' by Charles Dickens. Scrooge, Marley, the Fezziwigs and Tiny Tim are brought to life by Masterson in an enchanting performance that will dazzle and linger long in the memory. It's guaranteed to get you into the Christmas Spirit – in many more ways than one!
'A Christmas Carol' was a sell-out show at The Swallow Theatre in 2018, and the venue is delighted to be presenting another opportunity to see the show, this time as a matinee.
The theatre is open from one hour before each performance and will be serving mulled wine, mulled non-alcoholic fruit punch and mince pies as well as its usual range of fair trade coffee and tea, hot chocolate, soft drinks, ice creams, wines and beers.
Tickets for the shows cost £14.50 each and are available from www.swallowtheatre.co.uk or by phoning 01988 850368.