As the nights draw in it's traditional to gather round the fireside to hear scary stories and one Wigtown based storyteller has rewritten a story from a spooky old Scottish tale.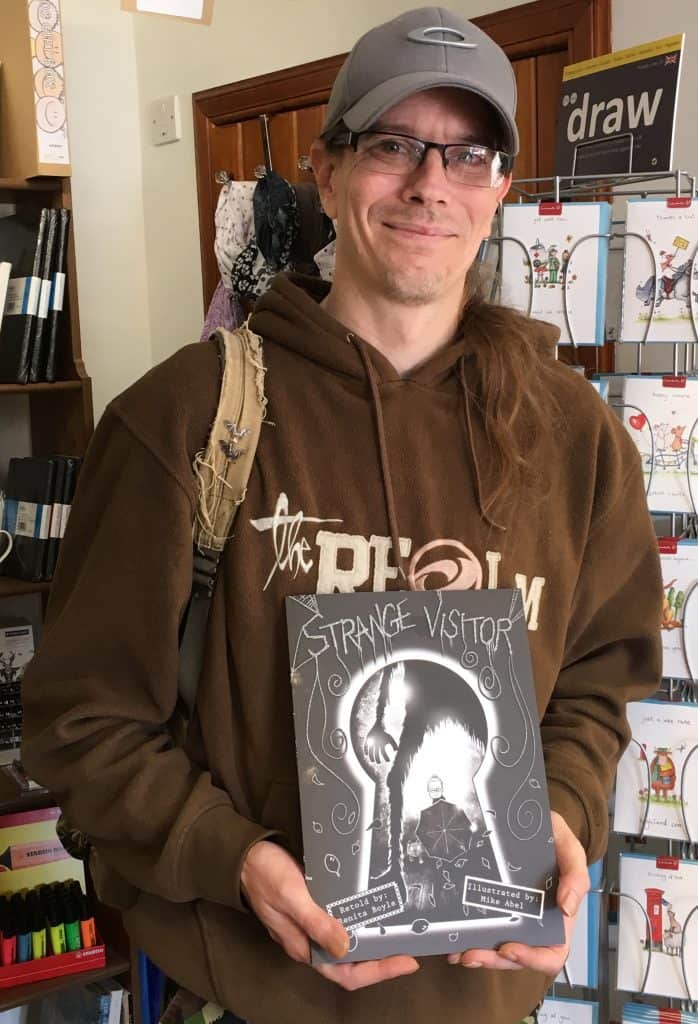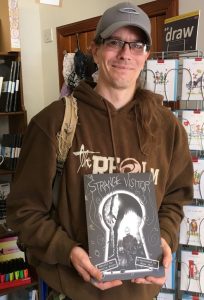 Renita Boyle has been telling the story of the 'Strange Visitor' for some years but now the words have been added to amazing images by artist Mike Abel to create an unusual book for primary school children.
"I first encountered the traditional 'bare bone' version of this story in a book of Scottish folktales. I found it immediately irresistible. It was just right for a hugely embellished ramped-up, rhythm and rhyme re-telling in both English and Scots," Renita explained.
In an unusual move for the age group the book is aimed at, the story has been told in a graphic novel style incorporating some of the storytelling into the illustrations which are in a very dramatic black and white. The dark tale sees a strange visitor arriving at the home of a feisty old woman who lives alone with her cat. One stormy night a creature arrives bit by bit so no one quite knows what it's going to look like or why it's visiting the old lady.
Jayne Baldwin, co-director of the publisher Curly Tale Books, said: "When we saw some of Mike's early ideas we knew we wanted to publish it. The gothic style perfectly fits with the graphic novel format of the book he has created and he has deftly woven words from the Renita's oral storytelling into the images. We also love that the old lady is no pushover and there's a fantastic twist at the end!"
Renita, a storytelling ambassador for Wigtown Festival Company and patron of reading for St James' Primary School in Renfrew, said: "The graphic novel style created by Mike makes this book perfect material for those who are reluctant to read and for budding oral storytellers inside and outside the classroom. It will also be fantastic for those who are a bit nervous of speaking in Scots, who are, like me, coming to it as a second language."
The book 'Strange Visitor' will be officially launched with a free event at Wigtown Book Festival and is available to buy from Curly Tale Books at their shop or website and from independent and internet booksellers.