Over the last 18 months Moffat residents Darren Flint and Donald Greig, plus their trusty hound, Haggis, have walked the length and breadth of Dumfriesshire while researching their new book.
Published by Moffat company Pocket Mountains, The Dumfriesshire Dales, covers the three dales that make up this beautiful county: Nithsdale, Annandale and Eskdale. Across these forty walks they have included some of their favourite routes along with a few classics, covering everything from the high peaks of White Coomb and Hart Fell, through to the ever-changing Solway Firth merse, and all compass points in between.
Wandering a combined total of over 340km and in all weathers, the authors explored plenty of nooks and crannies, many with a feeling that few footsteps had recently passed that way. Haggis, their terrier, headed out on some of the walks, too, enjoying many sniffs along the way. Whilst out and about they found a few new corners they hadn't explored before such as the craggy tops above Black Hope along Moffat Water, the gory legends of Lag Tower in Nithsdale and beautiful Arkleton Hill in Ewes Water, Eskdale.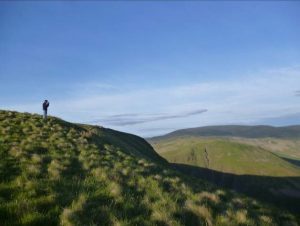 Darren Flint, said
'The Dumfriesshire Dales offer fantastic walking country, with stunning and varied scenery, plus routes catering for every taste and ability. The joy is you can be on rugged hilltops in the morning and a glorious beach in the afternoon'
Donald Greig, said
'On most of these walks you won't be disturbed by hordes of people; often our only companions were a few sheep, some wild goats and plenty of birdsong. The area is a walker's paradise which deserves to be better known.'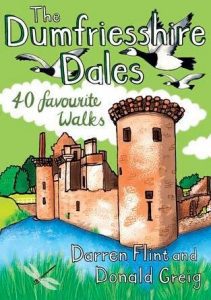 The title of the book recaptures the name more commonly used by discerning Victorians, who had discovered the joys of the area. We felt it was high time for people to rediscover the charms of this peaceful and underexplored corner of Scotland.
The Dumfriesshire Dales is currently being distributed across the area and is already in stock at Moffat Outdoors, Thomas Tosh and A' the Airts. It's also available from all the usual online stockists.
Comments
comments