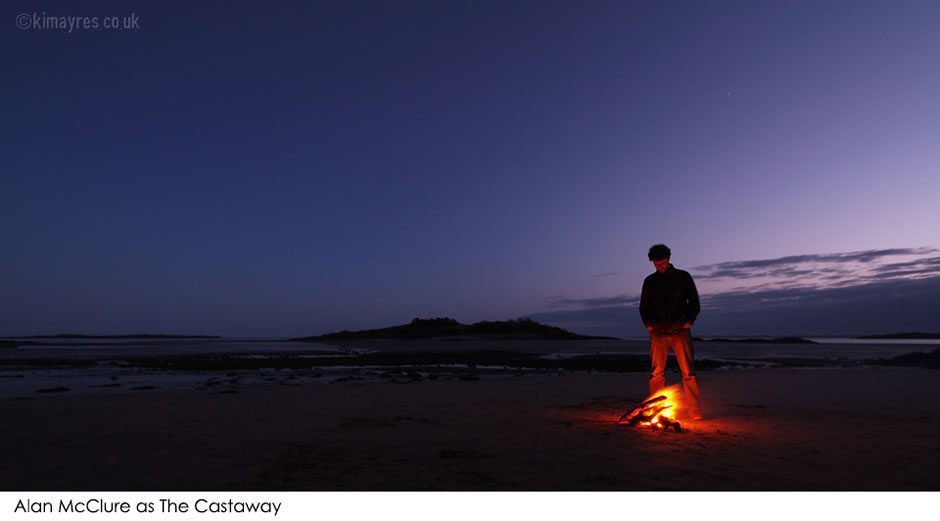 [headline htype="h4"] Featured Photographer[/[/headline]p>
Website – http://kimayres.co.uk
Facebook – http://www.facebook.com/kimayresphotography
Blog – Painting with shadows – http://kimayres.blogspot.com
Good photography is the art of storytelling. And while many forms of photography are telling stories about the world, Kim Ayres allows the people he photographs to be the heroes, heroines or even villains, of whatever story they want.
"My job is to make people look cool," says Kim, "but different people have different ideas about what that means for them, so together we will work out the best way to achieve it. Even in just a head shot someone can come across as wild and wacky, thoughtful and intelligent, playful, powerful, sexy, friendly – it all depends on the image they wish to portray."
Over the past year or so, Kim has started moving his photography beyond the head shot into staged narratives. This means it's not just about the lighting and mood expressed on a person's face, but the costume, props and location all play a major role too. The turning point, he says, came when he did a series of photos for Wigtown Book Festival of authors dressed as literary characters (now available as the WBF 2014 calendar).
"Each photo required different costumes, locations and lighting, not to mention post-processing and editing skills – whether it was John Hegley as the poet Keats, Sarah Sheridan as Miss Scarlet in the library with the candlestick, or Debi Gliori's shadow doing something completely separate from her body. This made me realise – in photography, anything is possible! We can create images that look like film stills, movie posters or album covers, or we can recreate scenes from a book, a favourite poem or make up something else entirely. Nothing is off limits."
Kim is also known for his performance photography. Playing in a band himself – Scruffy Buzzards – gives him a unique understanding of what it's like being on both sides of the stage, and camera. "The best photos come when you have a sympathy with what you are shooting, and that applies to all forms of photography. For other photographers that's landscapes, wildlife, still life, architecture etc. For me – it's people and stories."
Kim uses a Canon 7D with a f/2.8 24-70mm lens most of the time, a f/2.8 70-200mm when he's shooting live performances, and a 10-22mm wide-angle lens when the mood takes him.
[h[headline htype="h4"]Featured Images[/he[/headline]
Comments
comments