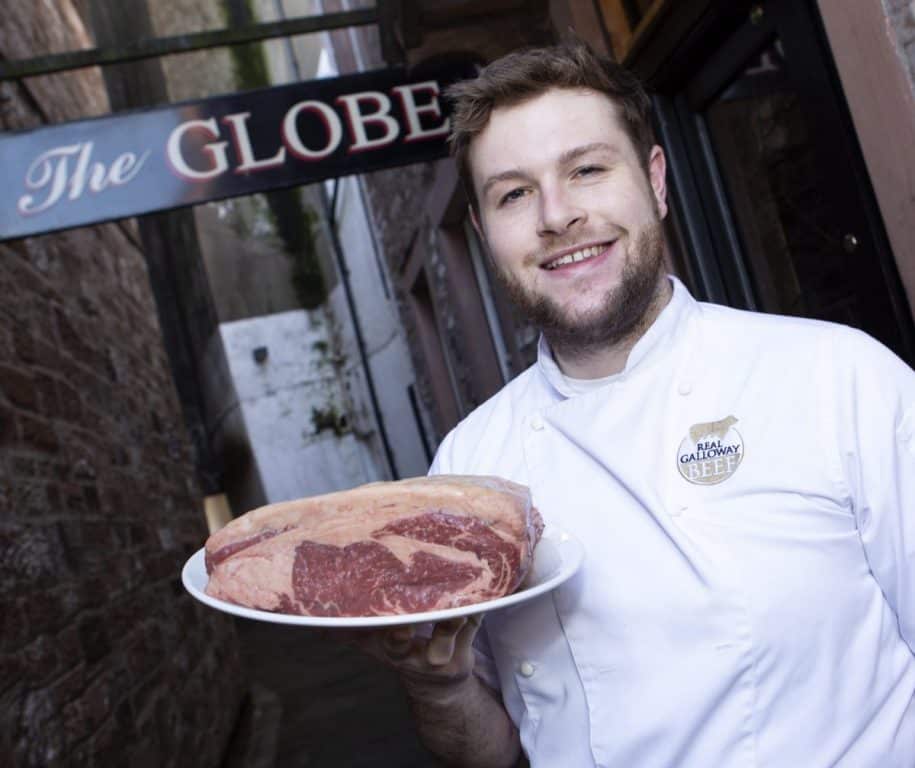 The Galloway Cattle Society is encouraging people across Dumfries and Galloway to support their local native breed during the festive season. Launching a new campaign to promote Galloway Beef, the Society claims Galloway Beef is 'meat you can feel good about' due to its positive environmental credentials, nutritional value and the benefit it brings to local businesses.
The Galloway is one of the oldest and purest native cattle breeds in the world, and meat from Galloway cattle is renowned for being deeply marbled and rich in flavour.
Scott McKinnon of the Galloway Cattle Society, who manages Shancastle Farm near Thornhill and sells beef in Houghton Hall Garden Centre near Carlisle, said:
"There's been a lot of negativity around beef in the national media in recent months so we wanted to explain the reasons why the story of the Galloway breed is different. In particular we wanted to highlight the role our local native breed plays in supporting biodiversity in our landscape, as well as how it supports local businesses.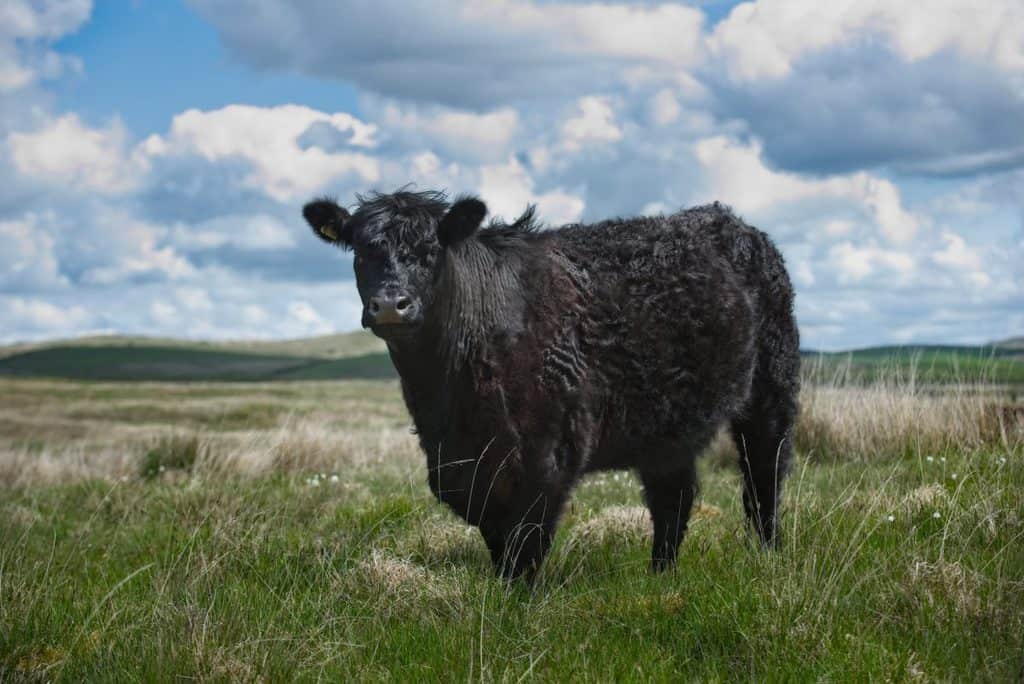 "Our experience is that interest in Galloway Beef surges at this time of year; we sell around twice as much beef in December as at other times of year. People want to buy really good meat over the festive season, and they want beef that's full of flavour. Galloway Beef is perfect for Christmas and for the New Year, and for folk concerned about the carbon and environmental impact of beef, it ticks a lot of those boxes too.
"Christmas is a time of year where you want to feel really good about the food you share with family and friends. Anyone buying Galloway Beef this winter should feel proud of doing so, and confident in the knowledge they're getting an exceptional bit of beef." Galloway Beef Ambassador Fraser Cameron, Sous Chef at The Globe Inn in Dumfries, is supporting the campaign and is looking forward to serving up hundreds of dishes of beef over the festive season.
Galloway Beef is the star of The Globe Inn's menus during Christmas and New Year. Christmas diners can enjoy Short Rib of Galloway Beef, Yorkshire Pudding, Sprouts & Chestnut a la Crème, Carrots, Roast Potatoes & Pomme Puree, while New Year diners can tuck into a Fillet of Galloway Beef Wellington with Dauphinoise Potatoes and a Truffle Jus.
Fraser commented:
"Galloway Beef is an exceptional meat with a rich flavour and a beautiful texture. We source all our beef locally from a trusted supplier and we are delighted to be showcasing Galloway Beef on our menu throughout the festive season. This is the perfect time of year to enjoy it and the feedback from customers on our Short Rib Galloway so far has been fantastic." Galloway Beef is available in a number of butchers and farm shops across the south of Scotland and the north of England. Jimmy Craig of Ballards in Castle Douglas is one of the butchers championing Galloway Beef, he said:
"You can't beat Galloway Beef for flavour. Folk are starting to ask for Galloway more and more, but it's really noticeable at this time of year. People want something a bit special for their table, and Galloway Beef provides that. I'll have it on my counter into the New Year and it will go fast, it's very popular." Scott McKinnon added:
"An important part of our LEADER funded 'Defining Galloway Beef' project is about working with the retail and hospitality industry to make Galloway beef more accessible and easier for people to buy. So we'll now be adding information to our Facebook page and our website regularly about where you can find it."