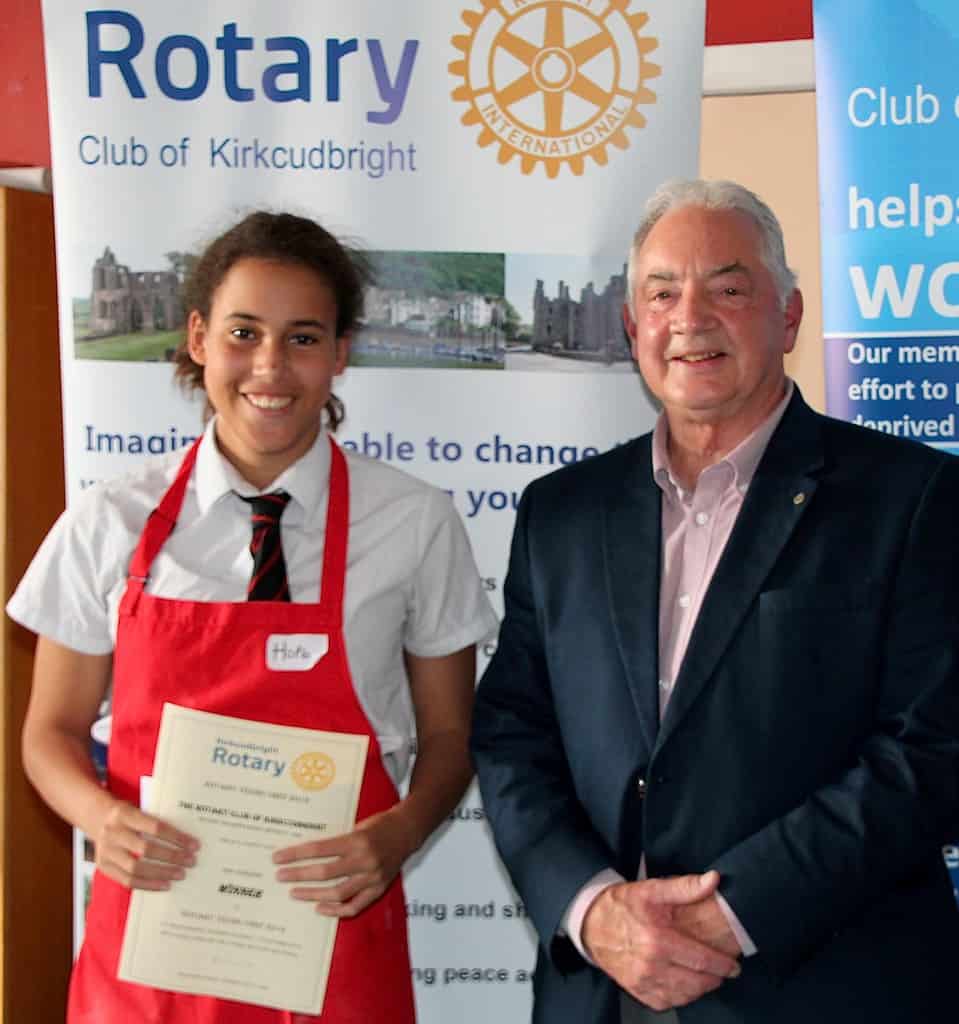 Kirkcudbright Academy hosted the Rotary Young Chef 2019 competition on Friday 11th October. 
A Spokesperson from Kirkcudbright rotary Club Said "We had a very large turnout this year, 14 pupils, ranging from 11 to 15 year old. The two judges, local chefs Paul Wilkinson and Will Gill, were very impressed with the high standard of cuisine produced. They also praised Home Economics teacher Nicola Cluckie for the smart turnout of her pupils, her enthusiasm and support to run the event.
The Rotary Club of Kirkcudbright President Alex Kinnell presented each young chef with a certificate of participation.
Each young chef had to create a two course meal for two people. Rotary pays £10 each towards the cost of their ingredients.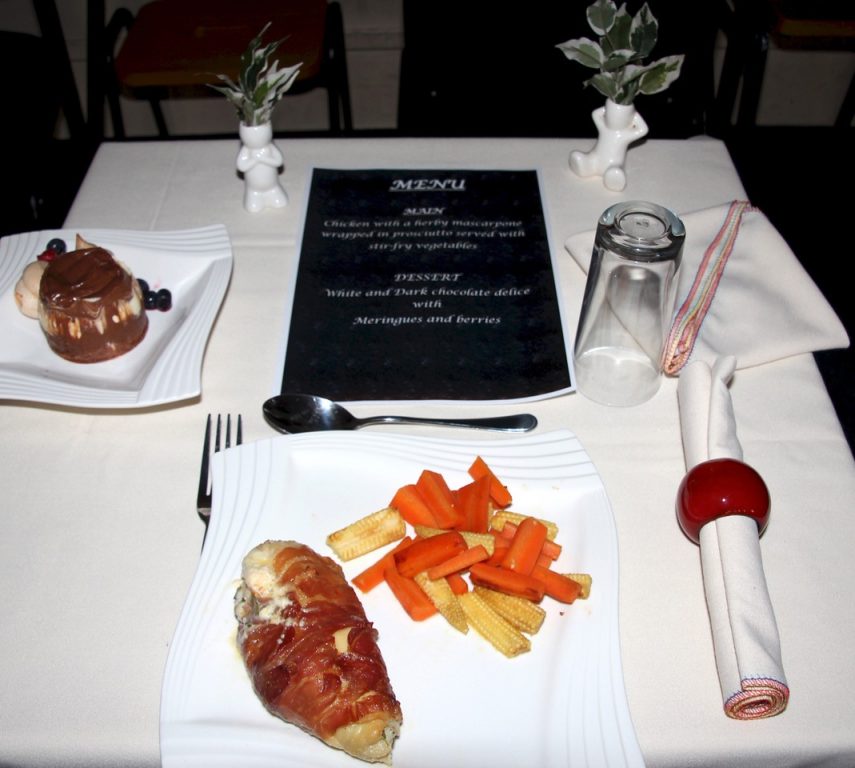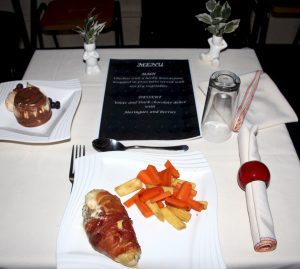 The winner was Hope Taylor, serving up Chicken with herby mascarpone, wrapped in prosciutto, served with stir fried vegetables. Followed by a dessert of White & dark chocolate delice, with meringues & berries.
In second place was  Philippa Dale-sunley producing Chicken with a lemon and asparagus creme Fraiche sauce with new potatoes.
Banofee pie with crumbled flake.
Phililppa also was awarded the Best Table Setting.
The winner & runner up go  on to the Area Final being hosted by Dalbeattie Learning Campus on Tues 26th November