The 2016/17 Absolute Classics concert series ends this month with a stunning set of performances by a quartet of the UK's most respected classical musicians.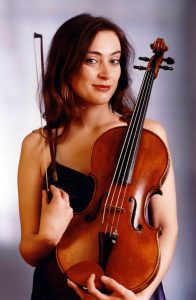 From 16-19 March, world-acclaimed pianist John Lenehan will bring three of his internationally renowned friends – flautist Kathryn Thomas, Sarah Jane Bradley on viola and Tim Lowe, cello – to four venues in Dumfries and Galloway.
Together, they will play out the grand finale of what has been a truly amazing year for Absolute Classics.
On Thursday, 16 March, John will be performing with Kathryn in the Crichton Memorial Church, Dumfries, at 7.30pm. Annan Academy is the venue for a concert with John, Kathryn and Tim on Friday, 17 March, at 7.30pm.
Sarah-Jane will join John for the last two concerts at Broughton House, Kirkcudbright, on Saturday, 18 March at 7.30pm and then at the Buccleuch and Queensberry Arms Hotel, Thornhill, on Sunday, 19 March, at 3.30pm
The programmes include music from Hummel, Hamilton Harty, Goreki, Martinu, Tchaikovsky, Rachmaninoff, Prokofiev and Piazzolla.
The 2017/18 Absolute Classics series begins again in September. In the meantime, the 2017 International Musicians Platform takes place between 11 and 20 August.
Tickets and further information from www.absoluteclassics.co.uk
Comments
comments