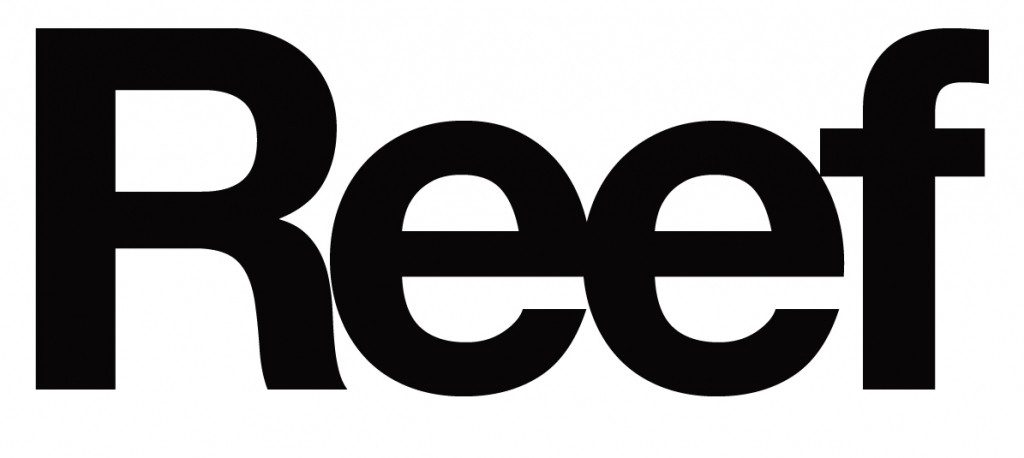 .
With things looking good on the park and new ventures taking place off it, Queens are delighted with the way things are shaping up for the next few months ahead.
With the June the 5th concert, one of those ventures, the first such event for the Club, it's fantastic to have secured yet another well know band to perform at Palmerston. REEF are the third group announced, along with Big Country and the headline act Status Quo.
Commercial manager, Victoria Thomson said "We're delighted to be able to announce another top act. It's amazing to think that in just a few weeks time, all three top bands will be taking to the stage at Palmerston. We've been pleased with the ticket sales following the announcement of Status Quo and Big Country, so far, they're bands that will have appealed to a wide range of people, but perhaps the older generations, we're hoping that REEF will grab the attention of other music fans".
Get your Tickets on this link http://www.qosfcstore.com/status-quo-tickets.
REEF
*******************
Jack Bessant Dominic Greensmith Gary Stringer Jesse Wood
Even though all 4 members of REEF had west country connections , it wasn't until each individual separately moved to London in 1993 that the band was born. Gary Stringer, Jack Bessant, Kenwyn House & Dominic Greensmith ended up living together on the outskirts of west London and using Gary's bedroom as their rehearsal room soon started touting for gigs .
Within 6 months the band had attracted interest from many major record labels and soon recorded some demo's, which although financed by Sony offshoot S2 , were released on 7 inch single using an independent mark during 1994. This single containing the songs 'good feeling' B/W 'choose to live' was picked up on by Paul Weller who offered the band a support slot on his 'wild wood' tour. REEF signed with Sony S2 later that year and were flown out to New York to record a TV advert for the then new technology of the Sony mini disc.
1995 saw REEF tour with Soundgarden and by invitation with The Rolling Stones as the band built up a reputation as electric live performers. 'good feeling' was released again, (this time through S2) and scored as the bands first of their 9 top 40 singles, preceding their gold selling debut album 'Replenish' which peaked at *9 in the UK charts.
In 1996 the band were able to show off their football skills as they entered and won the 2nd SOCCER SIX CUP, seeing off competition from Blur and Oasis, before beating Apollo 440 (the previous years winners) in the final . Work also started on the follow up to 'Replenish' in the form of the 1997 release 'Glow' .
Produced by George Drakoulias, 'Glow' was recorded both at London's Abbey Road studios and Sound City in Los Angeles . On the week of it's release 'Glow' went straight to number 1 in the UK album charts and spawned the bands biggest hit 'place your hands' along with 3 other top 40 singles . The album also provided a platform for the band to tour all over the world as well as here at home, with REEF headlining the other stage at Glastonbury festival alongside appearances at Glasgow's T in the park and both V festivals.
In early 1999 Reef released their third album 'Rides'. Recorded at Ocean Way Studios in Los Angeles (The Beach Boys 'Pet Sounds' and Michael Jackson's 'Thriller' were also recorded here) and working again with 'Glow' producer George Drakoulias, the band set about making a more expansive sounding record , swapping instruments on some songs and adding new sounds on others (David Campbell the father of the American artist Beck, for example added the string arrangements for this work). The album reached *3 in the uk and contained the top 20 single 'I've got something to say' .
The autumn of the year 2000 saw REEF release their fourth studio album 'Getaway' under the stewardship of a new producer, Al Clay (Pixies/Stereophonics). Although critically well received, this album didn't have the same commercial success as earlier REEF records but still made *15 in the album charts and included the upbeat hit 'set the record straight' .
After successfully working 'Getaway' around the world for over a year REEF stepped off the touring circuit and disappeared to the west country to concentrate on writing songs for a new record. Progress was leisurely, as REEF enforced their own pace on proceedings at arms length from the record label in London .
During the last months of 2002 and reunited with George Drakoulias in Ocean way studios, REEF recorded 5 of these songs to tape. Released in early 2003 alongside the previous 9 top 40 hits and a cover of the apt Kenny Roger's song 'just dropped in (to see what condition my condition was in) these recordings made up the final REEF album 'Together'.
Each member of the band has pursued their own musical path in various guises since 2003, (STRINGERBESSANT/ BLACK SWAN EFFECT/ GOLDRAY/THEM IS ME amongst others) but after over 6 years without playing as REEF, 2010 saw the band reunite for a run of sell out shows throughout the UK as well as slots at Glastonbury and the isle of Wight festivals .
In June 2012 REEF released an all encompassing box set of the band's recorded work through Metropolis Music.
In recent years the band have continued to play summer festivals and also added another successful UK tour at the end of 2013 along with recording what would be a last 2 songs with guitarist Kenwyn House at Distillery recording studios in Wiltshire . Approached by film director Heidi Greensmith to write new material for the forthcoming Vortex Pictures release "Winter", the band wrote the rock song 'Barking at trees' for the film and have backed it with the 2nd new song entitled "you got it" . Both songs will be released on 7" vinyl and cd single during November 2014.
Deciding to concentrate solely on his band "GOLDRAY' Kenwyn House played his last show with REEF at Donington Park on April 20th 2014. Auditions were held in London and Somerset that same month and in May 2014 it was announced that Jesse Wood (the Ronnie Wood band/Faces/Red Racer) was to be the new guitarist for REEF.
The band played their first show together on May 31st 2014 at Wychwood festival in Gloucestershire and have started work writing a new studio album.
REEF announce UK club tour for March 2015.