Around 40,000 young people will get to enjoy Dumfries and Galloways Youth Beatz Festival in 2018 as it expands into a 2 day long event and moves to a new home at Park Farm in Dumfries, the summer event has been announced as a Signature Event as part of the Scottish Government's Year of Young People 2018.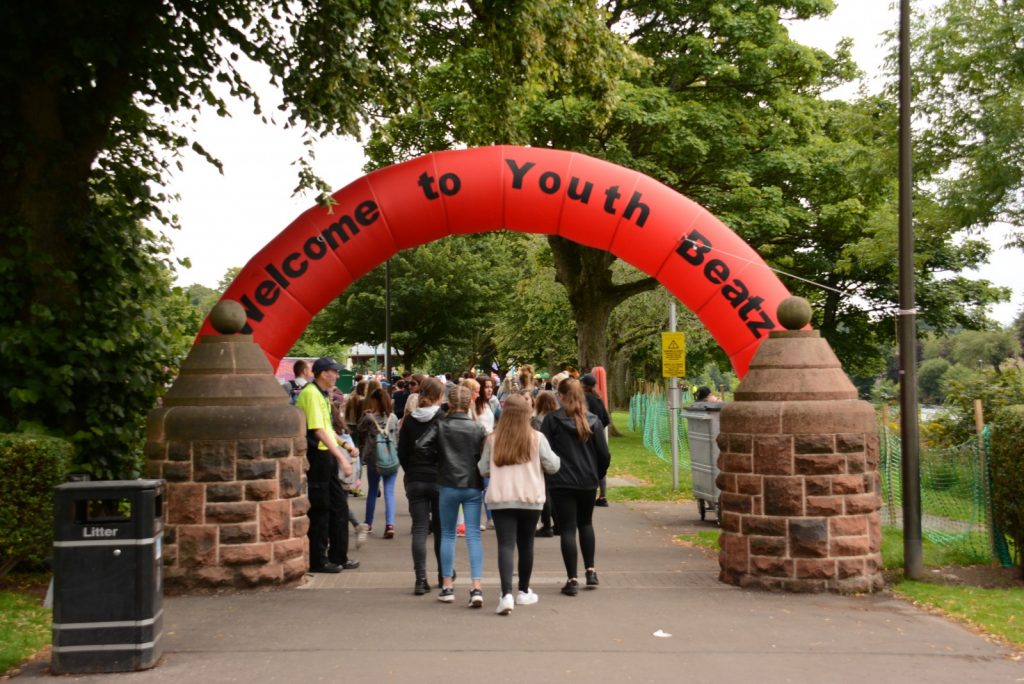 Youth Beatz 2018 will be the 10th anniversary of the youth festival and will move to a bigger venue at Dumfries's Park Farm Showfield and will host 20,000 people per day during the newly announced two day format. The two day event will take place on Saturday 30th June & Sunday 1st July 2018 and will continue to offer young people a wide range of activities, performance acts and opportunities each day. Returning to Youth Beatz for 2018 is The Toon – a hard hitting interactive production, designed and delivered by young people, which addresses key issues faced by young people in Scotland every day. The Youth Beatz Event rounds off the Youth Beatz Fringe – which celebrates a week of activity in a variety of venues across Dumfries and Galloway.
Scotland's first ever Year of Young People aims to inspire all ages through its young people (8-26) by celebrating their achievements, valuing their contributions to communities and creating new opportunities for them to shine on a local and global stage. The Year of Young People 2018 is a year-long programme of events and activities that will give young people in Scotland the opportunity to show the world what they are made of.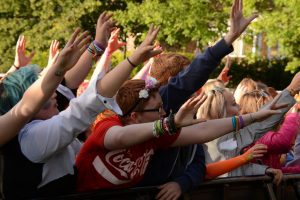 A key part in the announcement made by First Minister Nicola Sturgeon in Dumfries on Monday at the Oasis Youth Centre was that for the 10th anniversary of Youth Beatz, it will become a Signature Event for Year of Young People 2018, seeing a significant expansion to the festival building on previous successes.
The Chair of Nithsdale Area Committee Cllr Ronnie Nicholson said "Our Council is proud to continue our support for this vibrant community event that is of such benefit to our region and will play a major part of 2018 Year of Young People. We're delighted that the festival will again run for 7 days and will be of the same high quality that the people of Dumfries and Galloway have come to expect and enjoy so much. The event has such a positive impact on the youth in our region and we are proud that it will be growing to 2 days in 2018.
Vice Chair of Nithsdale Area Committee, Cllr Tracey Little said: I am delighted that Nithsdale Area Committee has again part funded the event, maintaining the event's heritage as the largest free youth event in Scotland, and open to all the young people of our region. I have no doubt that Youth Beatz Fringe Festival, and Youth Beatz including the Toon will continue to build on previous successes to make it the best event to date."

Cairn Langan, young volunteer from the Oasis Events Team involved in organising the event said; "We're so proud of what we've been able to do over the history of Youth Beatz, and it's been great that the Events Team have had a bigger role to play each year. For the tenth anniversary there really are special things planned and I can't wait for everyone to find out about them! Two days gives more chances to showcase Scottish talent and bring more to the main stage than ever before."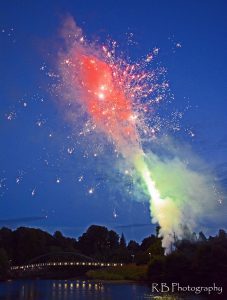 Youth Beatz 2018 is a free event and the full announcement about the programme and tickets will be in early 2018. You can pre-register for these on the Official Youth Beatz website – www.youthbeatz.co.uk
Comments
comments